LiveChat updates
We like to stay fresh!

20 August 2015
Get the whole picture about your previous chats by looking up additional customer data right in the Archives. From now on, all archived chats include the following visitor information:
location of the visitor (city, region, country),
referrer website from which the visitor reached your website,
IP address of the visitor,
page where the chat begun,
group which handled the chat.
You can get this data in your chat Archives. Simply select a conversation and the information will be available at the bottom of the chat.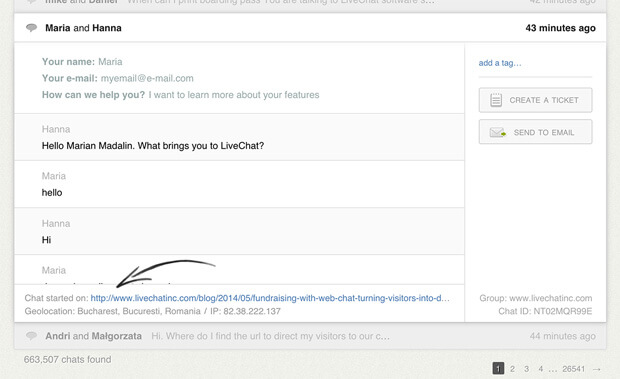 Tell us what you think