LiveChat updates
We like to stay fresh!

25 July 2017
Quality Page
We are introducing two new metrics:
Total ratings;
Average first response time.
You can now inform your customers how efficient your Customer Service is and how satisfied your customers are. Also, it's a first time ever when we are introducing average first response time metrics for customers who are not using our Enterprise plan.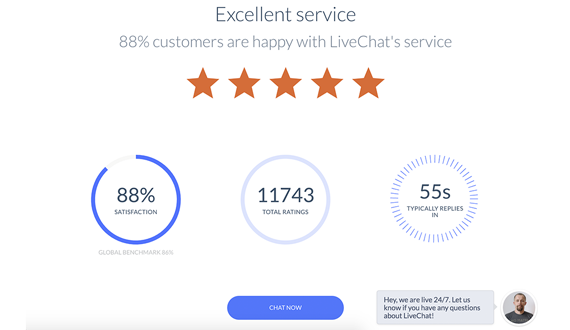 Not only that, you can now divide your Quality Page by department, just as you can do with your LiveChat – including translating your page based on your account's settings.
Quality Badge
When updating our Quality Badge, we wanted it to match your website's layout – that is why we are introducing new themes for your badge.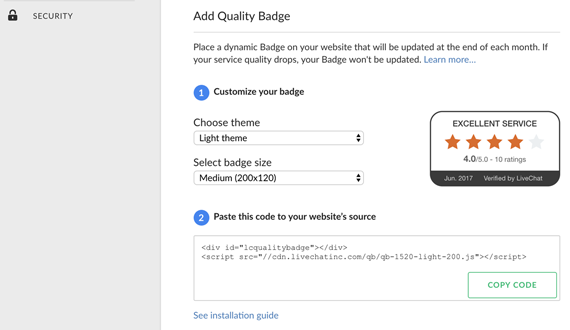 We have tweaked the rules granting the Quality Badge as well. From now on, all that it takes is to have at least 10 chats with the overall satisfaction of 70%. We are introducing a star system as well, allowing you to bump the score represented on a badge.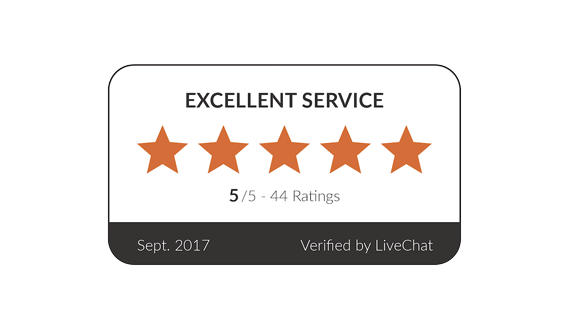 We hope that you will like our updated features! Also, click here to read a full stack article, describing our Quality Badge and Quality Page in detail.
Don't hesitate to start a chat with us – we are available 24/7/365!
Tell us what you think