LiveChat updates
We like to stay fresh!

18 June 2021
Install the LiveChat mobile app on your iPad or Android tablet and enjoy mobility without compromising on features.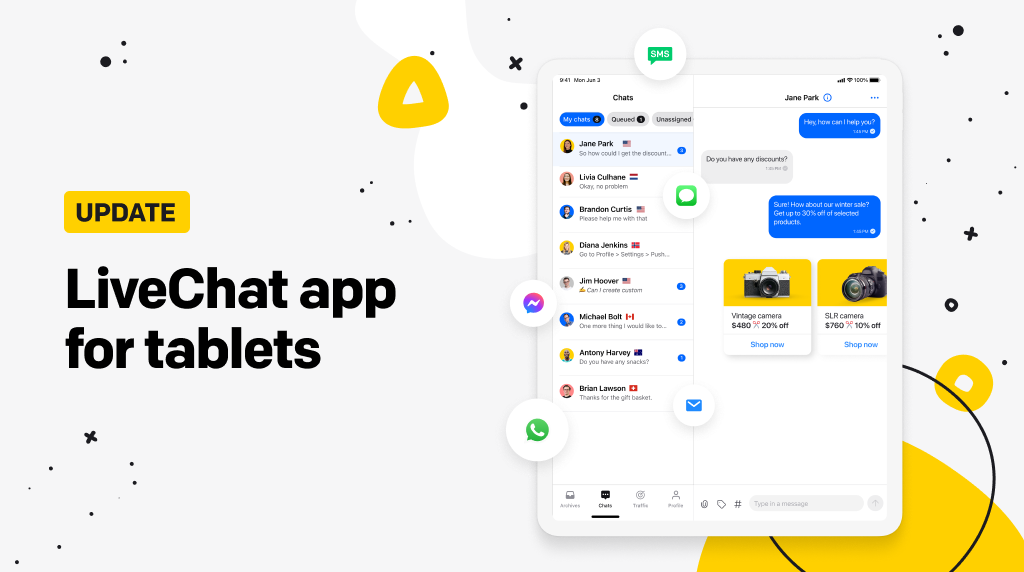 The LiveChat Agent app is now available on all devices, desktop or laptop, phone or tablet — you need it, we've got it. With the LiveChat mobile app on your tablet or iPad, you'll not only be able to
chat with your customers wherever you are
, you'll also be able to
monitor the traffic on your website,
handle chats from multiple channels,
personalize notifications,
manage your team,
and much, much more.
Check out the full list of features.
Download the LiveChat mobile app for
iOS
and
Android
.
Tell us what you think