LiveChat updates
We like to stay fresh!

13 October 2016
You already know that, at LiveChat, we like to stay fresh – and so do our apps! Because of that, our new version of LiveChat app for iOS is here, ready for you to download it from App Store.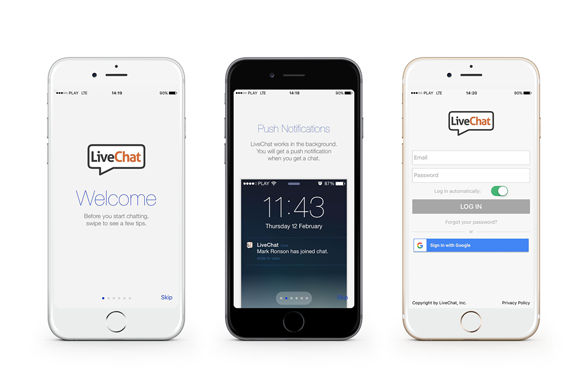 With the new version, we have improved the app stability. We have also fixed few minor bugs, like crashing the app after login on iOS 8 and after login with the use of Google, which might have happened occasionally. Additionally, we made sure that the app will stay connected when using iOS 10 with your screen locked. Our sincere apologies if you have ever encountered any of those bugs.
Once again, any feedback from you will be greatly appreciated. Let us know what do you think by sending us an email at feedback@livechatinc.com.
Tell us what you think