LiveChat updates
We like to stay fresh!

7 March 2014
Create tickets on the go using the latest versions of our iPhone and iPad apps.
When you get tough cases you can't handle out of the office, you can create iPhone tickets and get back to them or assign them to one of your colleagues.
Grab the latest iPhone and iPad apps to create tickets while mobile.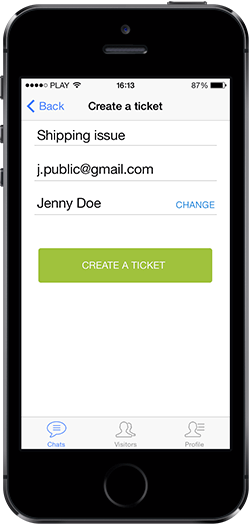 Tell us what you think