LiveChat updates
We like to stay fresh!

4 December 2013
Handle cases that couldn't be resolved through chat using LiveChat tickets. The new ticketing feature will help you provide even better support at no additional cost.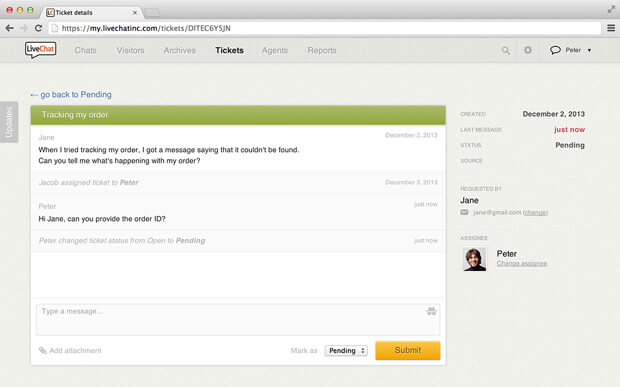 You can create tickets from chat or receive them via email or when your chat is offline. Read more about tickets.
Tell us what you think