LiveChat updates
We like to stay fresh!

29 May 2019
Meet your LiveChat Home. Where you can keep an eye on the most important metrics. See how many chats your agents are currently handling. And check if you are on top of your sales and support goals.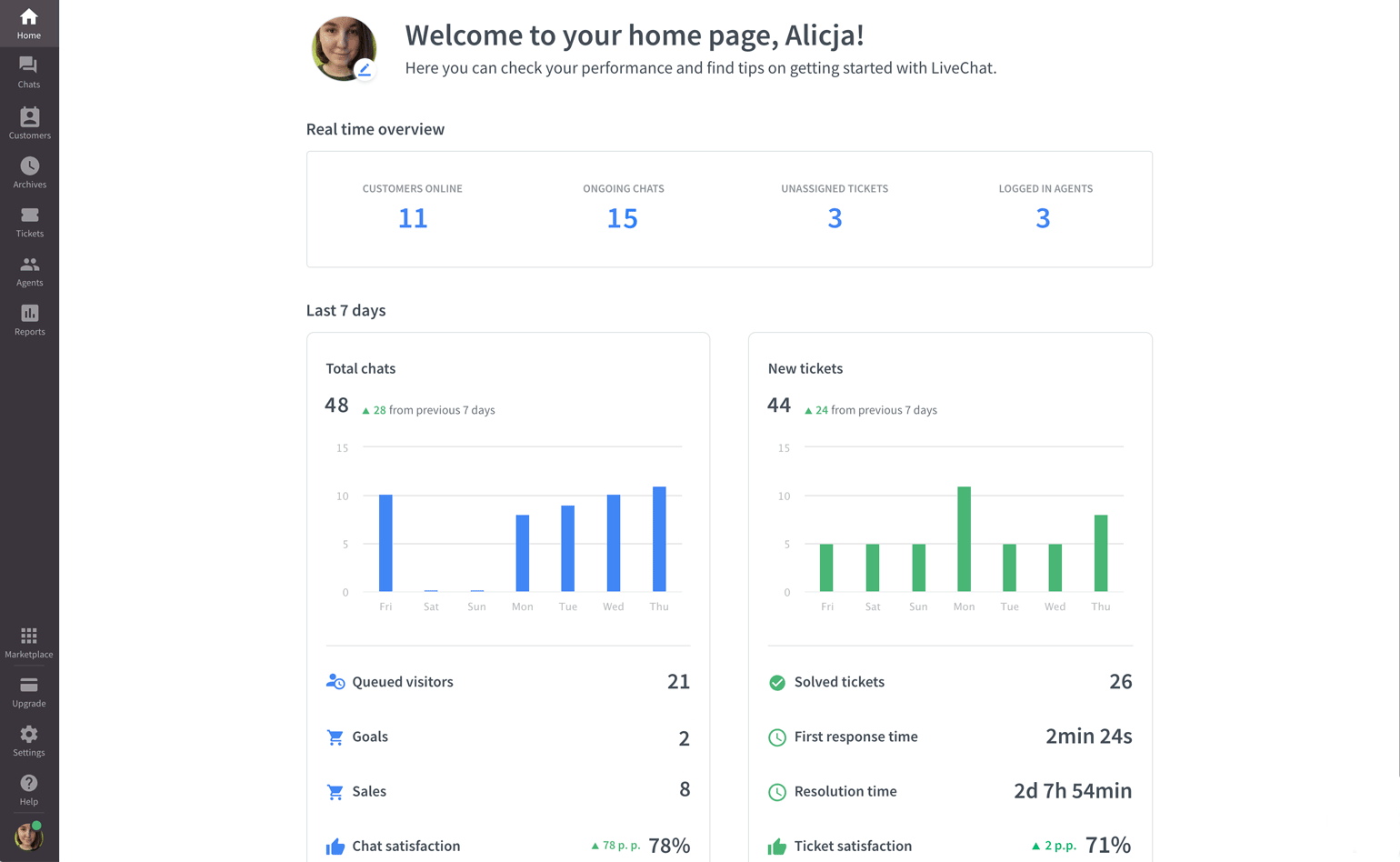 You can view the Home section by clicking on its icon in the menu. You will find it in the top left corner of the LiveChat app.
Tell us what you think