LiveChat updates
We like to stay fresh!

25 February 2020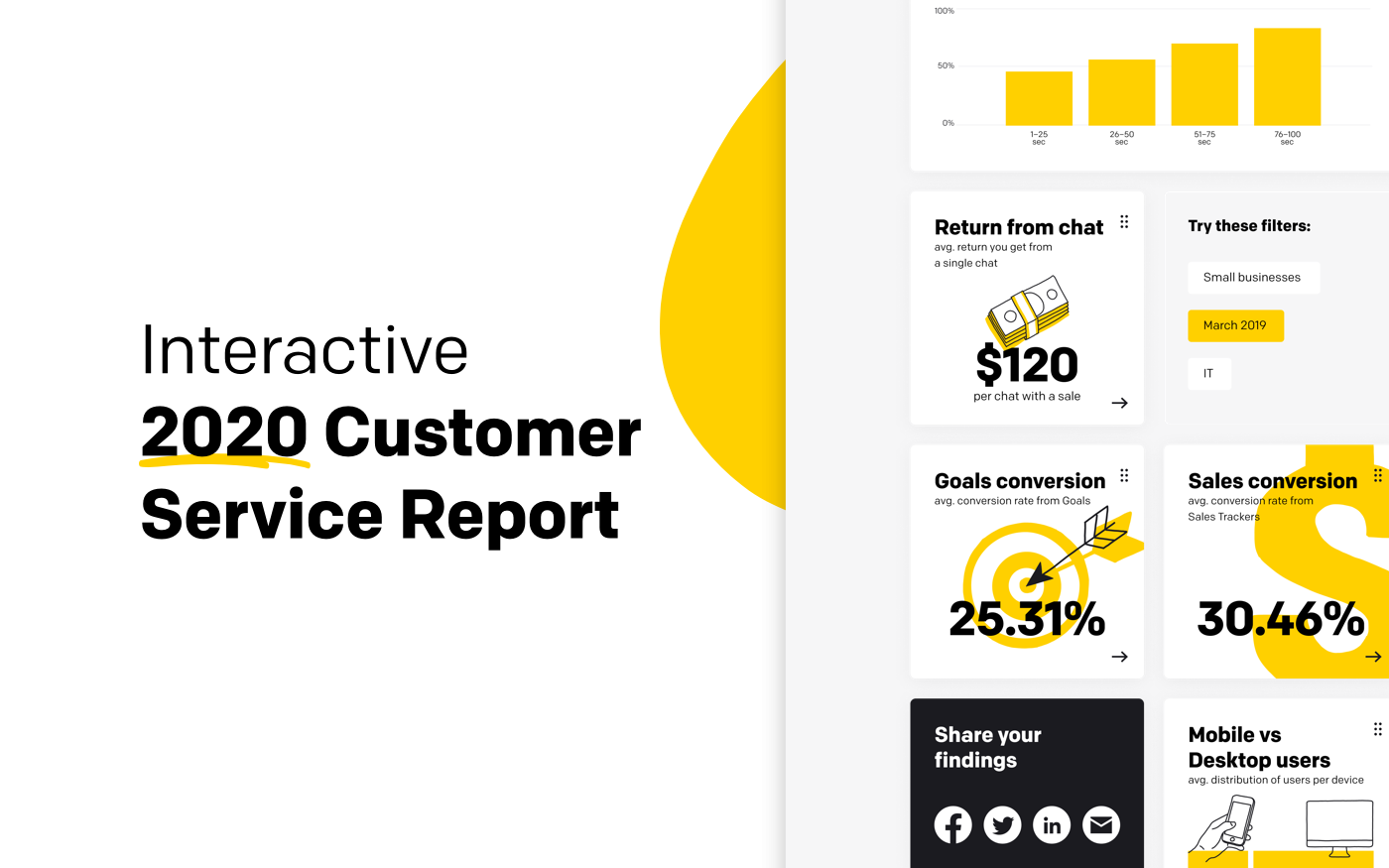 Our new Customer Service Report is interactive. It's based on data from 23,487 LiveChat customers across 30 industries and 150 countries. There are at least three reasons why you'll love it. We've prepared various dashboards with the most important sales and customer service metrics.
Additionally, you can use filters to see the results in your industry and area and see how you stack up against your competition. You can save the dashboards and come back to the report anytime you want.
We've created custom sets for agents or managers and other ones concentrating on specific aspects, like time efficiency or effectiveness regarding ecommerce. We also prepared a dashboard specifically for comparing metrics from 2018 and 2019. Have fun with it!
View the report now!
Tell us what you think