LiveChat updates
We like to stay fresh!

29 March 2016
A few months ago, we released the image preview feature. It enables agents to sneak peek images sent in chats without opening them.
Today we're excited to introduce an enhancement to this feature. Previously images were visible only for agents. Now, also your customers will instantly see a preview of any image sent in a chat.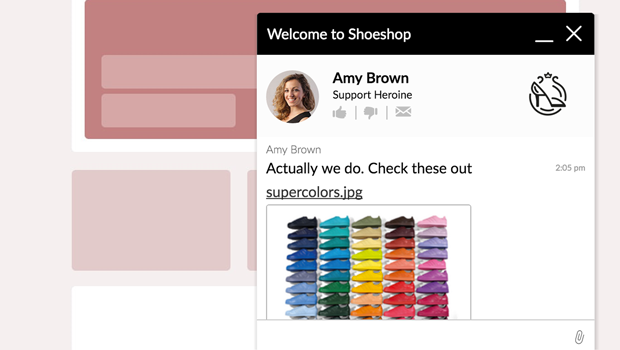 Images say more than a thousand words, but they also do it in less time. That's for sure, and it certainly makes sharing images in chat more convenient. Now, whenever you send an image, your customer will instantly see its content – not a single click needed.
Less clicks, means less friction. And less friction means a more enjoyable chatting experience for everyone. What a breeze!
Tell us what you think