LiveChat updates
We like to stay fresh!

3 September 2014
Now both agents and customers can send files over LiveChat. Thanks to the file sharing feature agents and visitors can reach the understanding faster, share screenshots, important documents or marketing materials.
The option is available to all customers. Read more in our files sharing tutorial.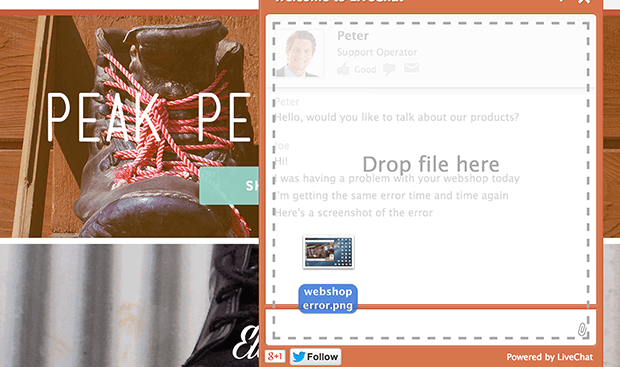 Tell us what you think