LiveChat updates
We like to stay fresh!

6 February 2015
You can now export all your LiveChat tickets to a file. This comes extra handy if you need to keep a copy of your tickets for archiving purposes or if you want to analyze the cases you are getting.
This exportable tickets report is available for the Enterprise plan users.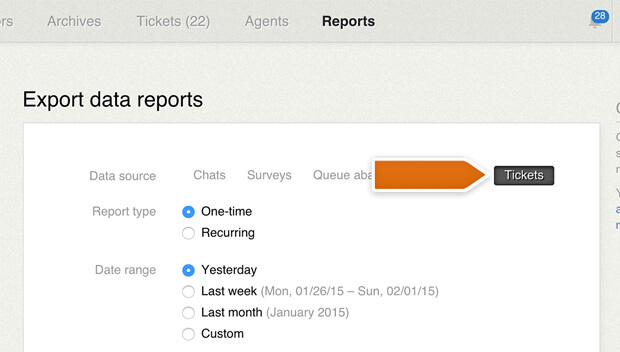 Tell us what you think