LiveChat updates
We like to stay fresh!

22 May 2014
If you need detailed information about your goals to calculate your agents commission or to determine the next steps for your company, the new exportable goals report will have you covered.
Enterprise plan users can get it on demand or schedule an automatic export via the Export section.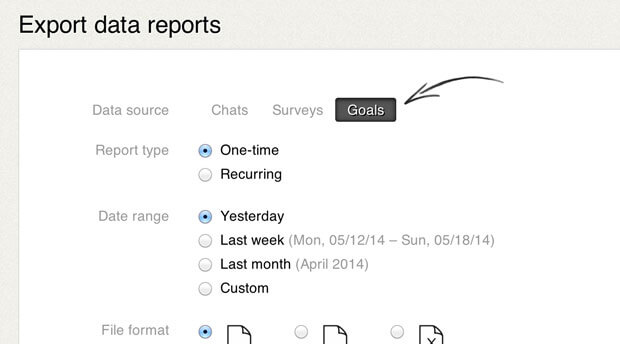 Tell us what you think