LiveChat updates
We like to stay fresh!

1 November 2018
About two months ago we shipped our new, robust chat widget configurator. But we've never stopped working on it. Today, I want to show you what has changed since the big premiere, and what new options are available.
What has changed
First, thanks to a collapsible menu, you can quickly find the setting you are looking for.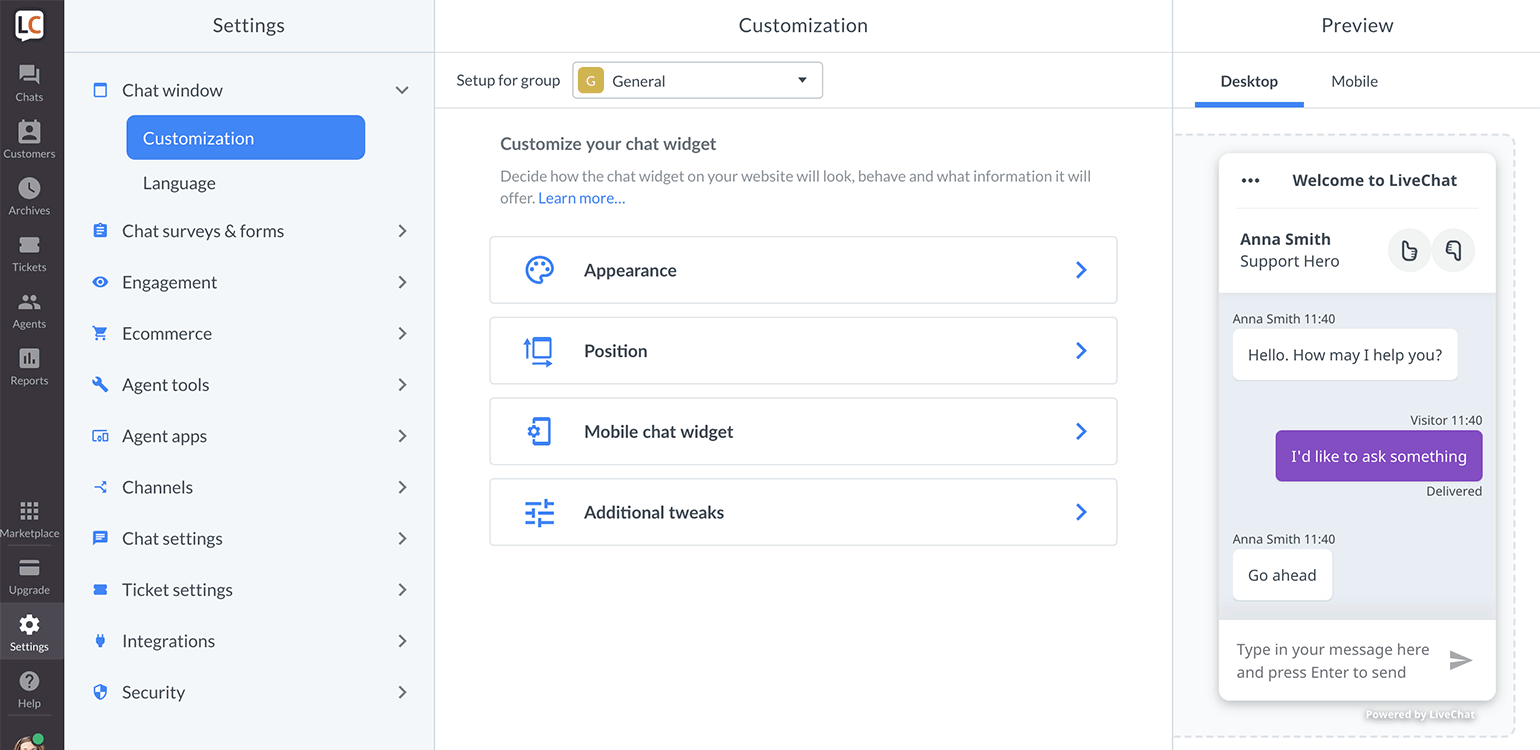 Second, now you can change not only the widget's position (left/right) but also its side and bottom spacing.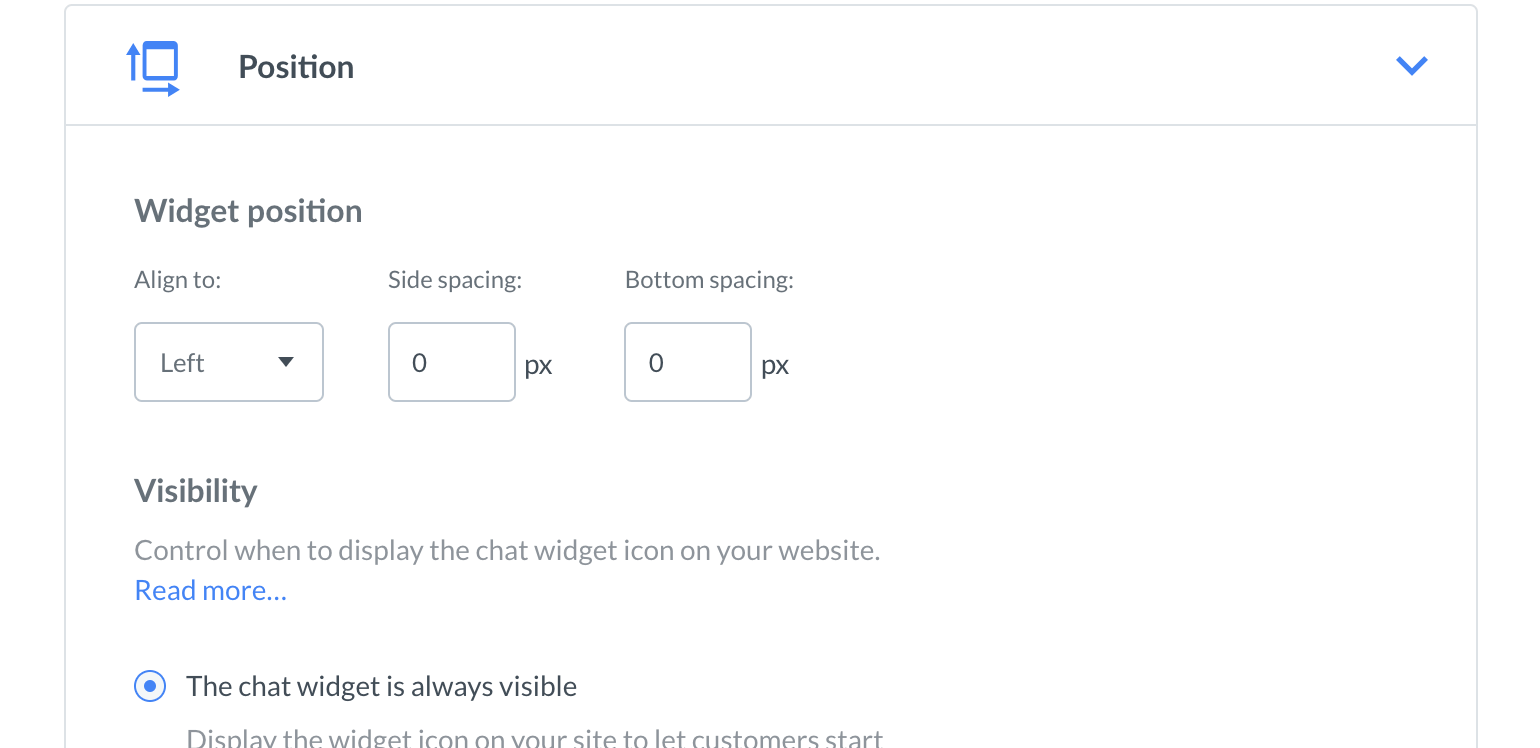 Third, you can choose different visibility options for your chat widget – head to our article on Chat widget visibility to learn more.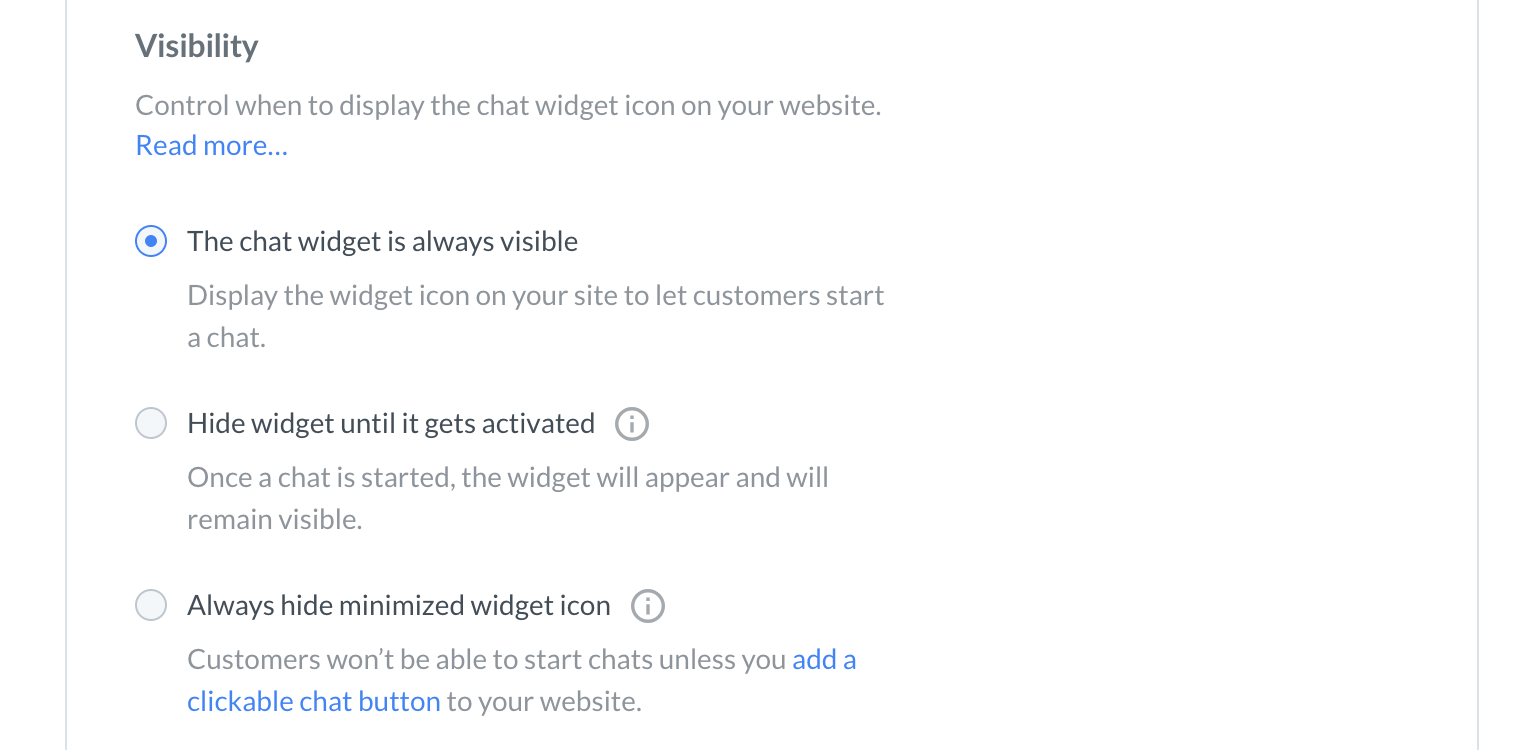 What is more, visibility, chat widget position and widget type can be set separately for mobile devices.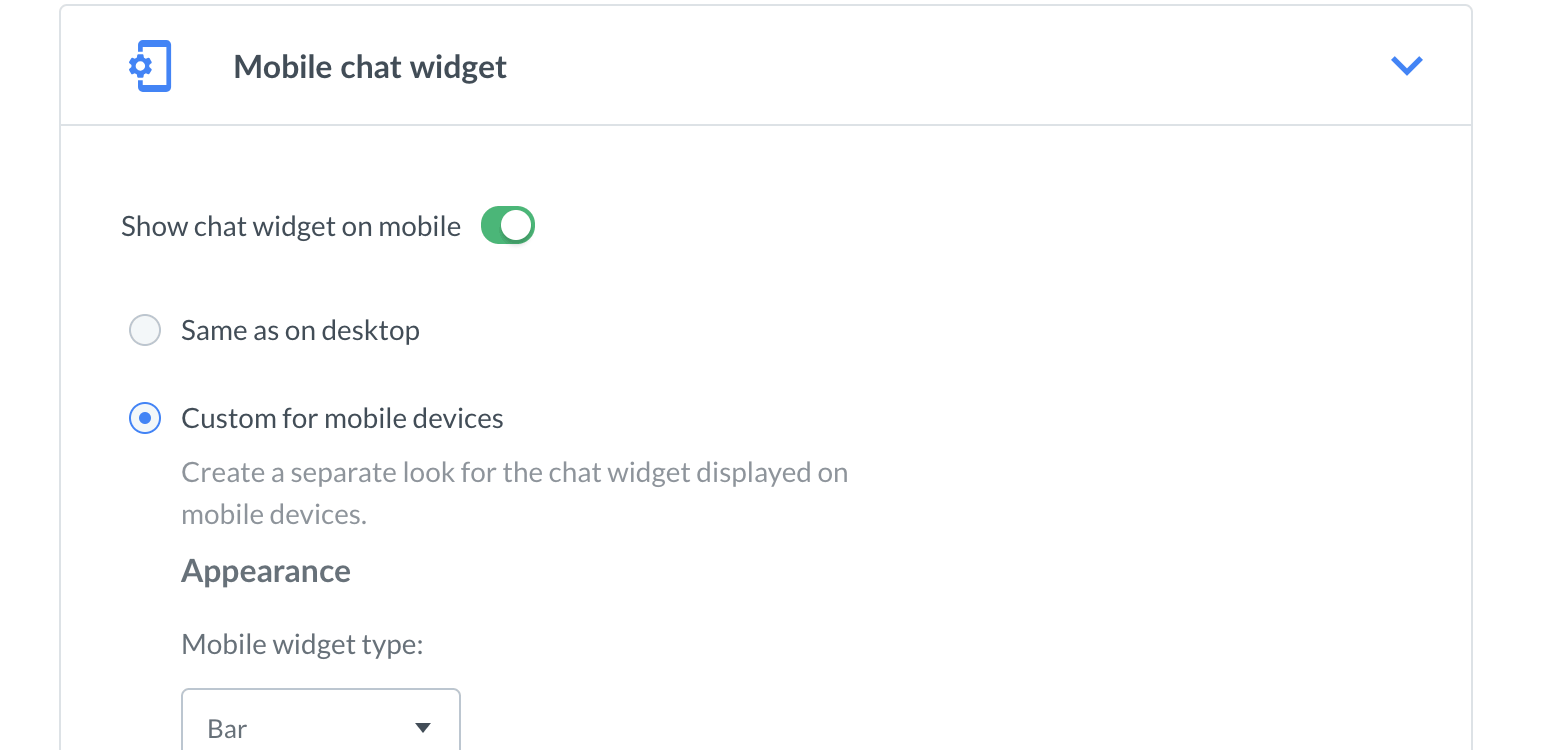 Last but not least, Preview shows not only the widget's appearance but also its alignment on your website.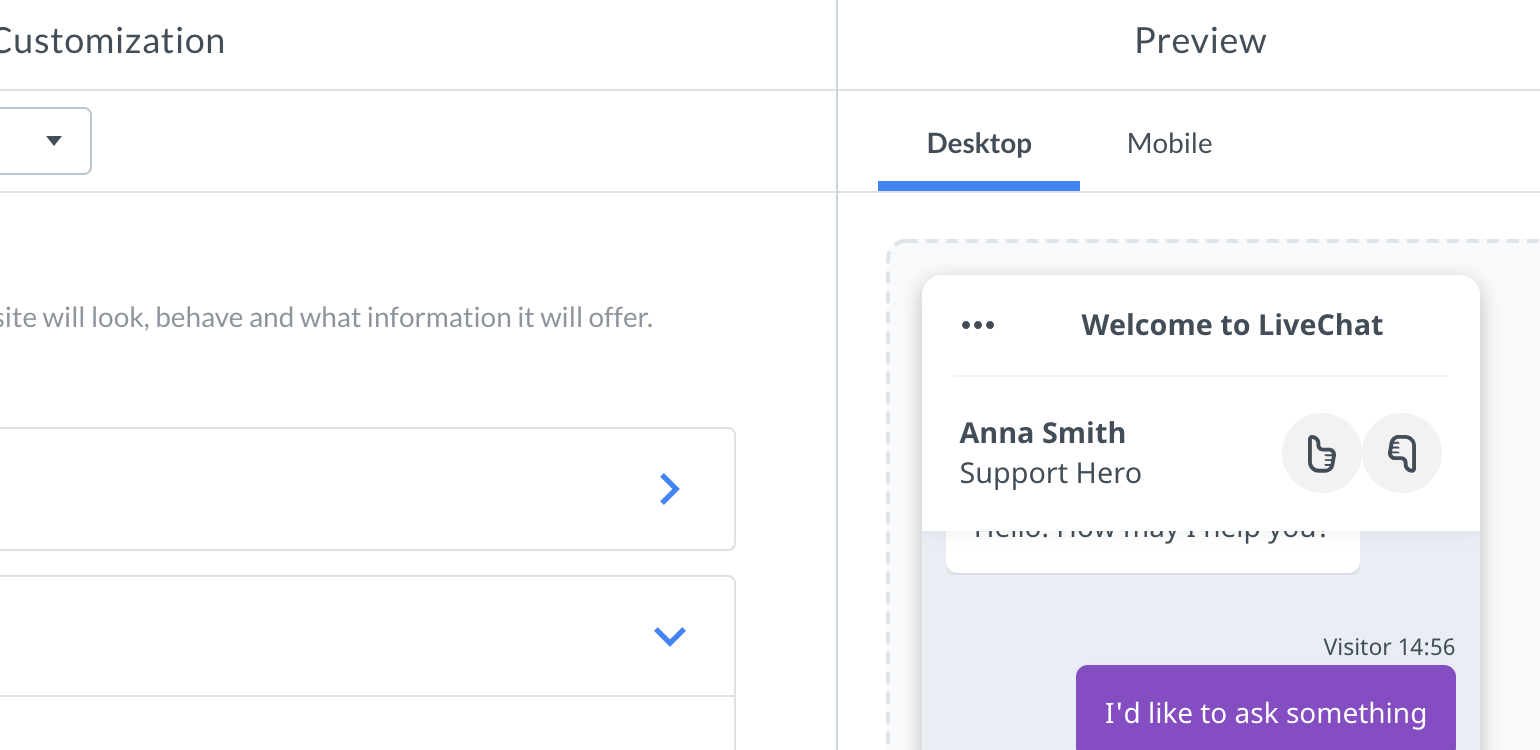 Curious about these features? Go to Settings → Chat window → Customization and try them out.
Talk to us
Did you like what we did with the Chat widget configurator? We always welcome your feedback. And don't forget our Support Heroes are there for you 24/7/365.
Tell us what you think