LiveChat updates
We like to stay fresh!

26 January 2018
The whole new way of customizing your chat window is here! LiveChat introduces Chat Widget Themes: a brand new section of LiveChat Marketplace, where you will find all the right tools to make your chat look better than ever before!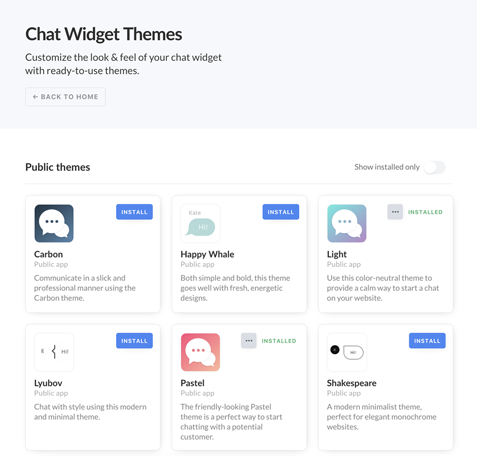 Chat Widget Themes: what it's all about?
You access the Chat Widget Themes section by simply going to LiveChat Marketplace. There you will find our brand new Chat Widget Themes section.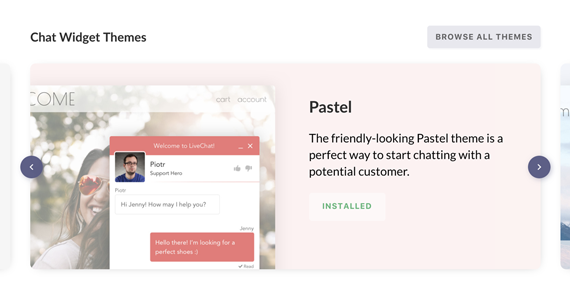 See which theme will be the best for you and, with just a click, install it on your LiveChat. What's more, if you're feeling a little adventurous, you can create your own theme based on our detailed documentation!
Click here to check out our official Chat Window customization guide. And, if you will still have any questions, don't hesitate to reach out to us via chat!
Tell us what you think