LiveChat updates
We like to stay fresh!

29 June 2015
You can now modify the time it will take for chats to turn inactive (gray circle).
You can either increase the inactivity timeouts if your clients tend to send messages less frequently or decrease it to free up chat slots more quickly.
Learn more about inactivity from our article.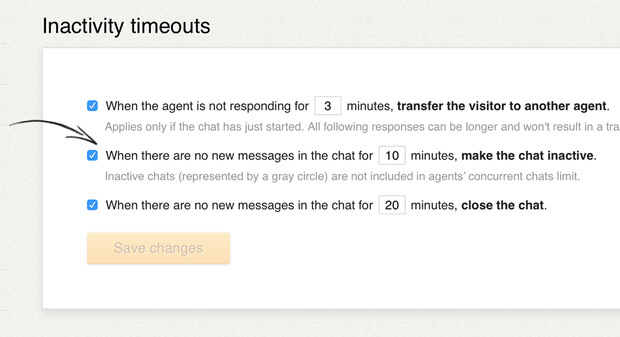 Tell us what you think