LiveChat updates
We like to stay fresh!

27 May 2021
Now you can set Automatic assignment or Manual selection per group and match chat assignment to the workflow of each team.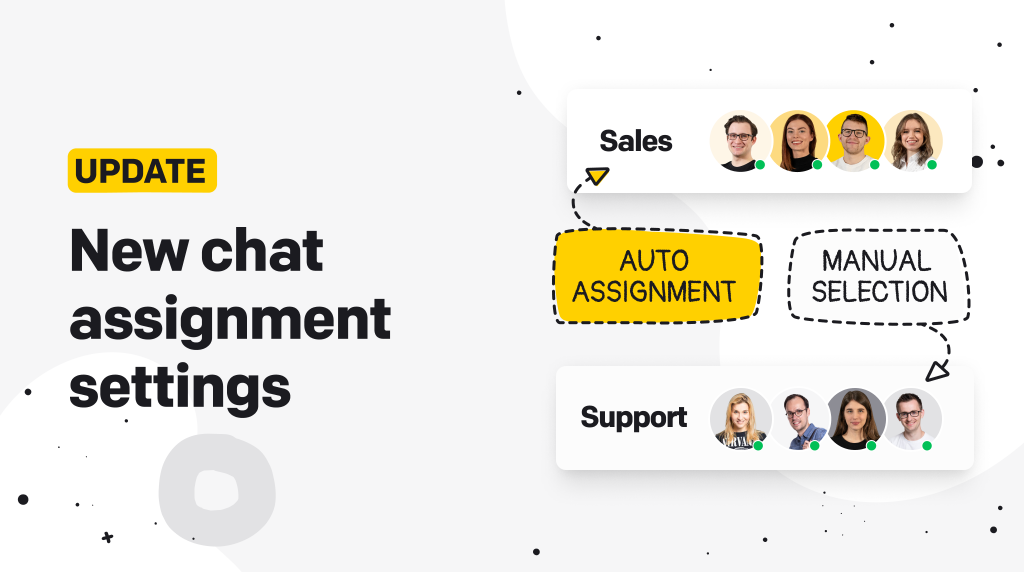 At LiveChat we know that the optimal workflow differs from team to team. Some agents handle chats from customers all day, every day. Other agents have fewer customers on chat, so they take care of tickets or answer phone calls or look into technical matters for customers. Now you can have your Sales team on Automatic assignment so that they'll receive a chat as soon as they have an open slot. Your Tech Support can be on Manual selection, which allows them to finish their ongoing task while the customer is waiting in the queue. We have also changed the name of this feature from Chat routing to
Chat assignment
, in preparation for more exciting improvements coming soon.
Read more about chat assignment in our Help Center.
Try it out in the LiveChat Agent app.
Tell us what you think