LiveChat updates
We like to stay fresh!

9 December 2014
The Reports section has been tidied up and now offers a clean look on the data from your LiveChat.
The filter settings now include Agent and Group options and are remembered when you switch between different reports. There's a short tutorial in the Reports section that covers all these changes.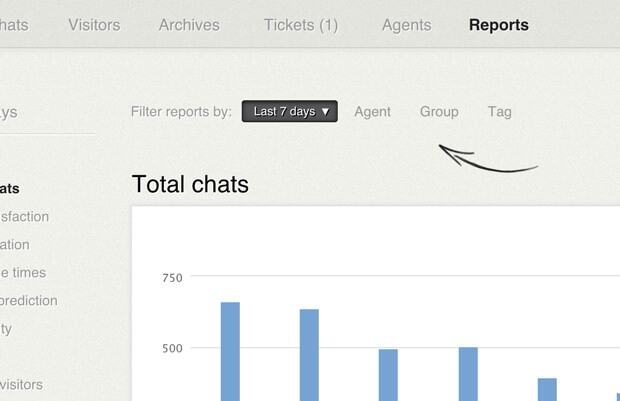 Tell us what you think