LiveChat updates
We like to stay fresh!

27 May 2015
Use the new Agent activity report to check when your agents were available for a chat.
The report is a graphical representation of your agents' statuses. When agents are accepting chats, the appropriate portion of the graph is green. When they are not accepting chats, the representation will be red. Their offline time is represented by the gray color.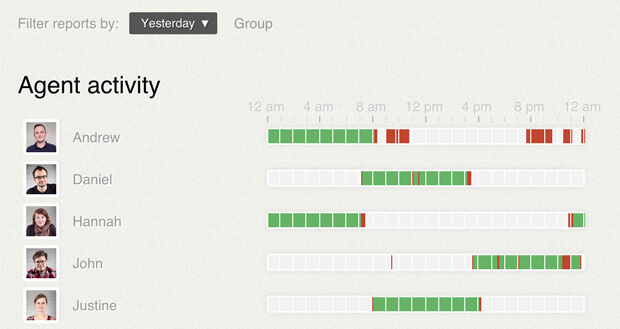 This report is available for Enterprise and Enterprise Plus customers. You can learn more about the report from our knowledge base.
Tell us what you think