LiveChat updates
We like to stay fresh!

4 April 2013
The Integrations section has received a complete facelift. Check out the new revamped Integrations section's look and see what kind of integrations we have in stock.
In other news, you can now remotely sign out agents in the Agents section of the application.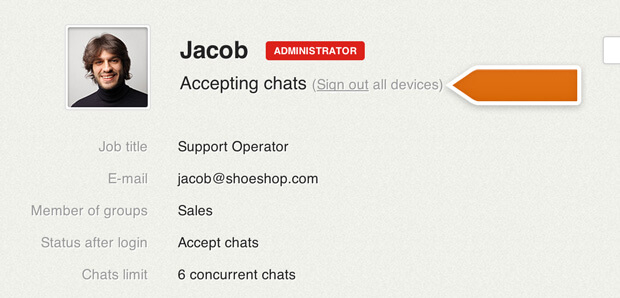 Additionally, a new metric is now available in the reports section. Queue waiting times will inform you how long your visitors have to wait in a queue before a chat.
Tell us what you think