LiveChat updates
We like to stay fresh!

21 July 2021
If you already use Mailchimp, make sure to harness the lead-generating power of LiveChat's Mailchimp integration. If you're not, perhaps it's time to start.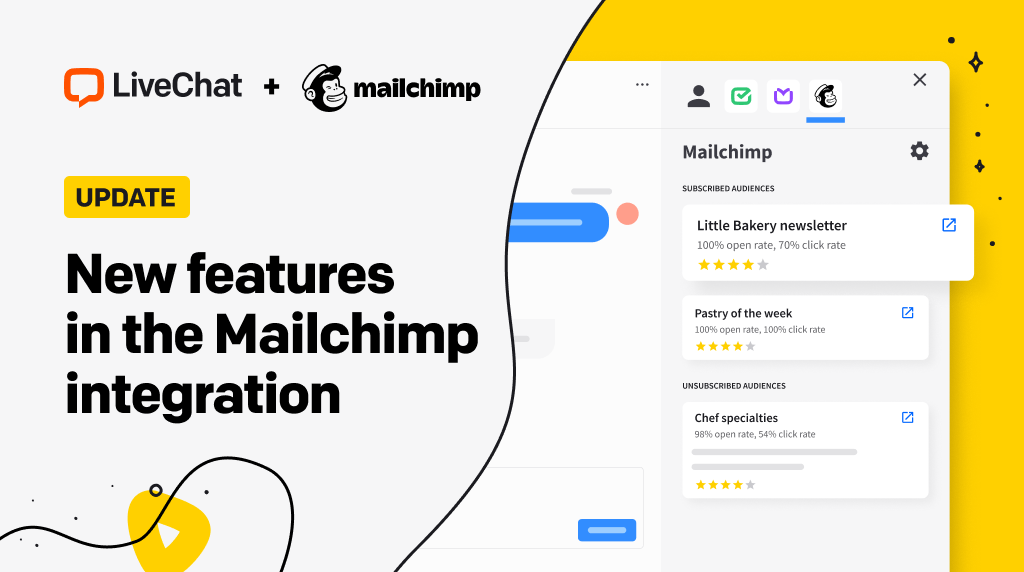 This integration offers:
adding new contacts to your Mailchimp audience when the customer starts a chat
viewing Mailchimp subscriptions alongside conversations
separating multiple mailing lists by groups
If you are currently using the LiveChat Mailchimp integration, log out of the LiveChat Agent app and log in again to update. More functionalities are soon to follow!
Get the Mailchimp integration in the LiveChat Marketplace
.
Tell us what you think