LiveChat updates
We like to stay fresh!

27 June 2013
New version of the LiveChat Windows application has just been released!
Here are some of the major changes coming with this update:
Information stored in various integrations, e.g. FullContact, is now available in the application as visitor details.
Chats are now colored according to their status (active chats are green, chats that require your immediate attention are red and inactive chats are grey).
Agents can access chat history straight from the chat window.
Check out the updated version of the application!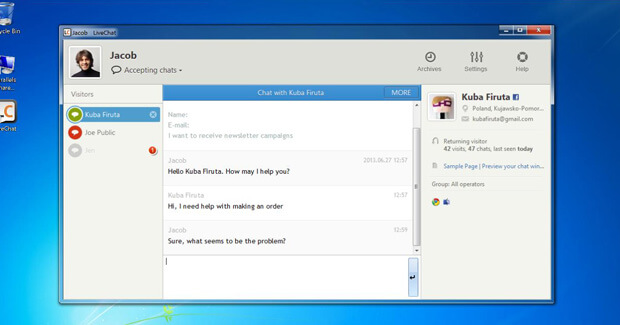 Tell us what you think