LiveChat updates
We like to stay fresh!

9 September 2020
You already know that LiveChat helps you
engage your customers
and
send beautiful product recommendations
in chat. Now we are here to help you make the purchase process smooth as silk for your customers. The newest version of our BigCommerce integration – Customer Insight, allows you to see your customer's cart the moment they come to chat. With just one click you can see the cart content, and based on that suggest complementary products!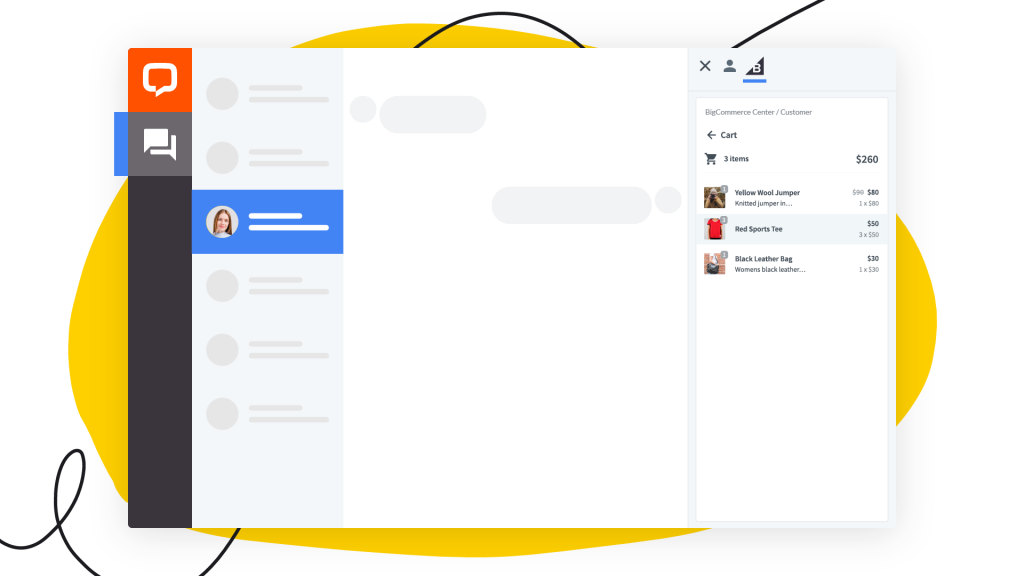 If the customer's cart is empty, send them suggestions in the form of
Product Cards
. Each contains an image and a clickable link taking the customer to the product page. You can select up to 10 at a time, and they will be displayed to the customer in the chat as a carousel!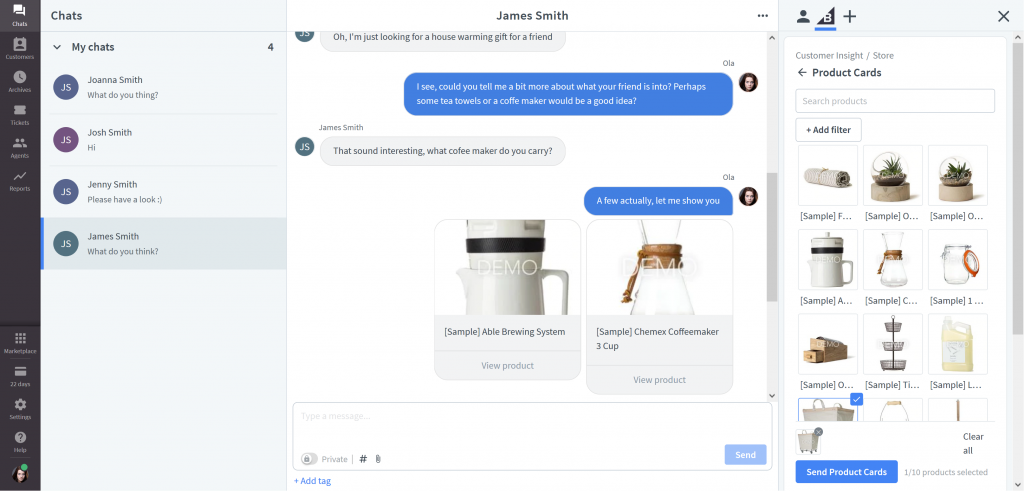 LiveChat app for BigCommerce
is available to install from the
BigCommerce Marketplace
. Learn
how to connect LiveChat to your BigCommerce store
in our
help center
.
Tell us what you think