LiveChat updates
We like to stay fresh!

3 November 2017
LiveChat Knowledge Base is here, giving you the possibility to create your internal knowledge base and access it straight during a chat!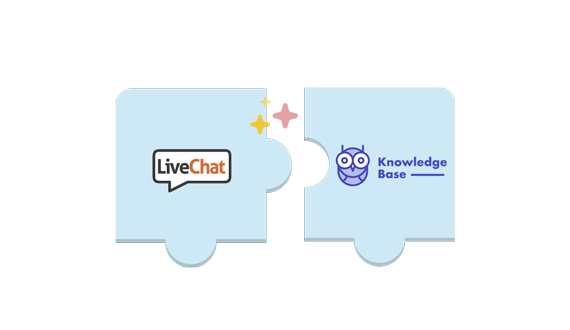 Give your agents the possibility to use the Knowledge Base whenever they stumble across difficult questions from your customers. And all of that without leaving your LiveChat app!
So how does LiveChat Knowledge Base work?
It's quite simple! All you have to do is to install the integration and add your first article. What's important, both of them can be done without leaving your LiveChat app – it's that easy!

But there's more! Out of the box, we provide you with a series of articles, guiding you through both: installation process and your Knowledge Base management. Click here to check them out!
What else should I know?
The integration is currently in beta, and you can test it for free until the end of 2017. Don't worry though – we can confirm that it is stable.
What's more, we are planning to extend the Knowledge Base's functionality with some exciting new features, so stay tuned for more updates!
Tell us what you think