LiveChat updates
We like to stay fresh!

16 November 2015
We are more than happy to introduce the integration with Infusionsoft. With this integration, you will be able to pass chat transcripts from LiveChat to your Infusionsoft panel.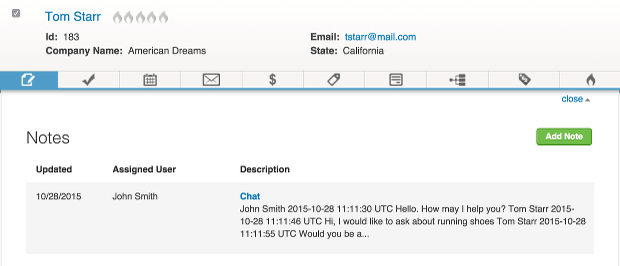 The transcripts will be attached as a note to your existing Infusionsoft contacts. If you decide to pass a transcript of a chat with a customer who is not registered as your contact, a new contact will be created.
Tell us what you think