LiveChat updates
We like to stay fresh!

5 June 2017
You can now close even more sales and save even more time with our updated HubSpot integration! Grow a full-blown Sales team and work even smarter than before!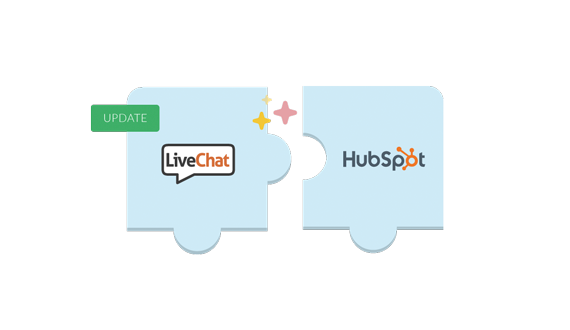 Add chat transcripts and manage your Notes!
You can already view and add new Contacts to your HubSpot, without leaving your LiveChat application. To make your work-flow even smoother, you can now save a chat transcript as a note and attach it directly to your contact.

What's more, you can use the updated integration to Edit or Delete your note, if you feel like something needs to be changed.
Click here to check out our updated HubSpot tutorial and see how easy it is to use our integration. Also, don't hesitate to leave us feedback at feedback@livechatinc.com – we will truly appreciate it!
Tell us what you think