LiveChat updates
We like to stay fresh!

13 July 2018
From now on, you can add new contacts to your Highrise account and see if the person chatting with you is already on your list. All of that without leaving your LiveChat app!
Updated Highrise for LiveChat is here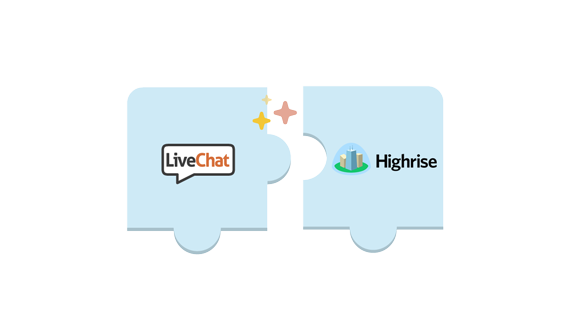 Highrise for LiveChat: what's the update about?
We've basically revamped the UI of the integration, making the experience of adding new Contacts to Highrise much smoother. From now on, clicking on Add to Highrise button will no longer take you to the completely different screen, outside of LiveChat app.

Instead, we will open a new window straight in your LiveChat, where you'll be able to add new Contacts to your Highrise account. And that should significantly improve your workflow with the integration.

Highrise for LiveChat: so, what else is there?
We've not only updated the UI of Highrise integration, but we've improved the source code of it as well. This change will ensure the better stability of the module, and it will also provide us with better tools to diagnose your Highrise integration, in case of any issues!
In addition to all that, we've got one more treat for you. If you'll click here, you will see our updated Highrise tutorial, telling you all about the integration itself and guiding you through the installation process. Just in case that you have not yet linked your LiveChat with Highrise :)
Tell us what you think