LiveChat updates
We like to stay fresh!

28 September 2017
Take care of popular customer scenarios with a chat bot!
By integrating LiveChat with BotEngine, you will be able to create a bot that can take an order, schedule an appointment or answer a common question – all without your help!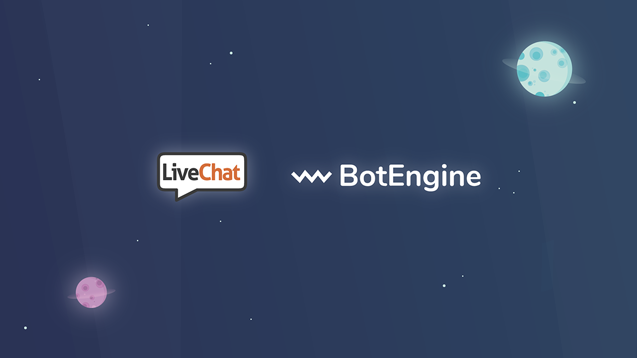 And when the bot faces a problem it can't solve, it will transfer the chat straight to you.
Get it while it's hot. Sign up for BotEngine today and have a crack at creating your own chat bot.
Tell us what you think