LiveChat updates
We like to stay fresh!

23 February 2023
Have you ever spotted an awesome-looking restaurant on Google Maps, but found out they had no menu listed online and needed to
ask them about it directly
? Or have you looked for a service, like a car mechanic you desperately needed, and wanted to
reach them instantly
? Google came up with an awesome idea to include a messaging system inside their maps and search tool, allowing you to
talk to service providers immediately
.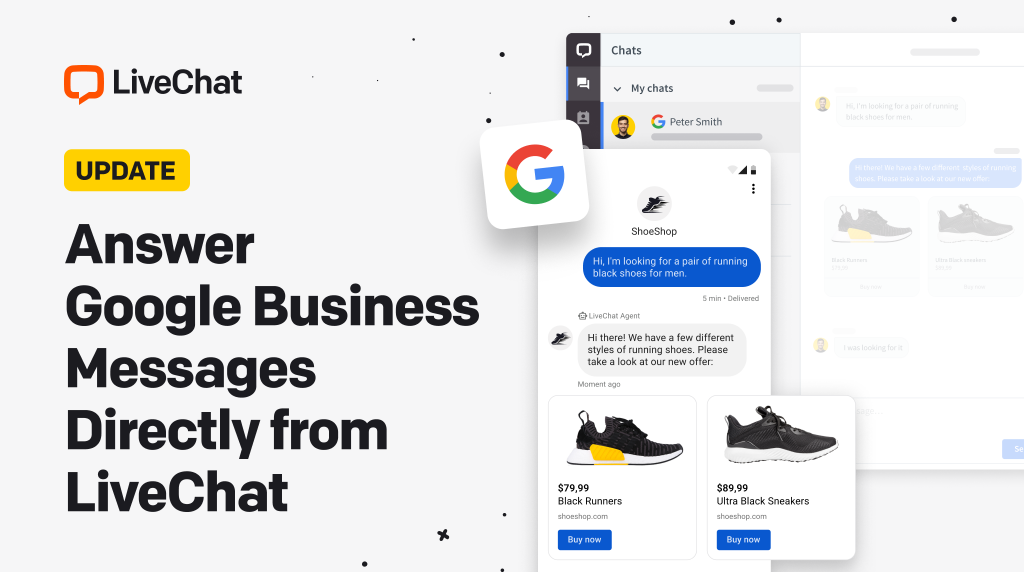 The LiveChat integration with Google Business Messages lets you
mix Google's reach with LiveChat's ease of use which is a recipe for a great communication experience
. What you get with Google Business Messages for LiveChat:
Google Maps presence with a direct line of communication to your LiveChat panel.
Seamless integration with Google Business Profile.
Your customers' convenience translated into positive feelings toward your brand.
An online business card with a chat widget embedded in it.
Be where your customers are.
Integrate LiveChat with Google Business Messages
.
Tell us what you think