How to Sell Online with LiveChat
Let's talk about online sales
Make the most of your live chat and use it to convert more visitors into customers. A tool that puts you in touch with customers directly on your website can be used for so much more than just support.
Over the course of the How to Sell With LiveChat ebook, we'll show you how live chat can be used at every step of the online sales conversion funnel.
This ebook includes tips on:
Getting in touch with visitors who want to make a purchase,
Integrating 3rd party sales tools like CRMs with LiveChat,
Saving carts by offering help to troubled customers,
Upselling products via chat,
Measuring the success of your live chat.
Get access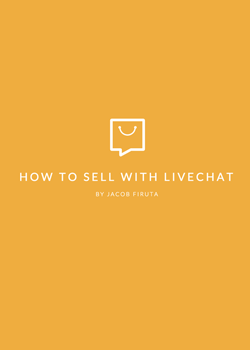 Other resources you might like
Start free LiveChat trial!
5-minute setup, test out the Team plan features for 14 days, no credit card required.