Support Hiring Guide
How to find the best people for customer service
See what to look for when hiring for your customer service. Should you hire for character, skill or maybe something else.
The Support Hiring Guide will take you through and explain every step of the hiring process. After reading this ebook, you will be able to start forming a customer service team in your company.
This ebook will show you how to:
Reach people who might be interested in working for you,
Tell which skills and characteristics are a good fit for customer service,
Pick the best candidates from all the applicants,
Bring the new hires on board and up to speed.
Get access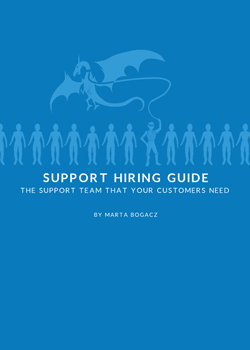 Other resources you might like
Start free LiveChat trial!
5-minute setup, test out the Team plan features for 14 days, no credit card required.