Online Customer Service Best Practices
Useful tips and tricks to improve your support
When setting up a customer service department for your company, you need a bit more than just tools. You need to be an expert in interpersonal relations. You also need to know exactly what your customers need.
The Online Customer Service Best Practices ebook will bring you up to speed on all things customer service: why you need it, what do your customer expect, what channels are there to cover and what good practices you should use.
The following topics are discussed in this ebook:
What is customer service and why it is important to your business,
What skills you need as a customer service representative,
How to handle phone customer service,
What is there to know about help desk software,
How to have real-time conversations online via live chat,
The growing importance of social media and social media customer service.
Get access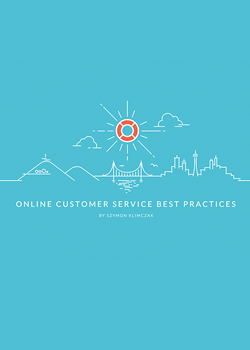 Other resources you might like
Start free LiveChat trial!
5-minute setup, test out the Team plan features for 14 days, no credit card required.