Holiday Season Customer Service
A Little Cheat Sheet for Customer Support Teams
During the upcoming Holiday Shopping Season you can expect up to 80% more chats. I bet you want to convince customers with your service.
Let me show you how to prepare your customer support team for these busy days and deliver exceptional service.
Read this cheat sheet and don't forget to share it with other customer service reps. Surely you all want to be ready for the Holiday Shopping Season.
Get cheat sheet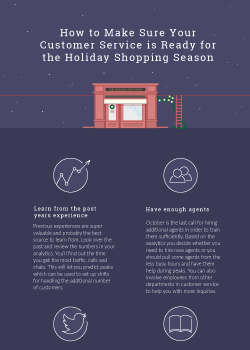 Other resources you might like
Start free LiveChat trial!
5-minute setup, test out the Team plan features for 14 days, no credit card required.