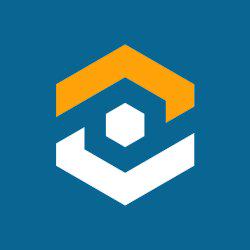 WhatConverts
Use WhatConverts tracking tools to determine which traffic source generates more leads.
Connect LiveChat and WhatConverts to see details of your visitors during chats. Analyze your conversations and find out what traffic source is generating your leads.
WhatConverts is CRM software that tracks calls and contacts coming from multiple channels such as web forms, chat sessions, and eCommerce transactions. It enables you to check what sources bring you specific lead (Google, Bing, social media, AdWords, referring site, etc.).
With this tool, you can easily measure your marketing efforts and decide to which marketing channel put resources. A simple to use dashboard allows checking your leads received per day or during a specific date range. Another feature of WhatConverts is Lead Qualification. You can use it to evaluate which leads are qualified to the next step of the sales process and focus on these targets.
When it comes to sales, WhatConverts lets you record phone calls and attach it to the profile of your potential customer. This method provides your sales team with full transparency and enhances collaboration. To add to this, WhatConverts integrates with such solutions as Google Analytics, Zapier, BigCommerce or Shopify.
Key Features
Reliable tracing tools
Integrate LiveChat with WhatConverts and analyze wich traffic brings you the better conversion rates! Keep your data in one place and use this knowledge to target your customers' exact needs.
Simple installation
Integrating LiveChat with WhatConverts is a breeze. We not only provide you with a step-by-step tutorial but we also gather and save all the data automatically – just to make your life easier!
Benefits
Better customer data means better decisions
With LiveChat comes tons of customer data — the pre-chat survey collects contact details, chat transcripts give powerful sales insights, and post-chat survey can be used to gather feedback.
Personalize communication and better nurture your leads
The context gained from CRM records is key for sales and support team as they chat live with prospects. This integration provides that context right where they work - in the LiveChat agent app.
Work smarter and more efficiently
This integration presents WhatConverts data within LiveChat during a chat session. Now you will know how the visitor found your website while chatting with them.
Ratings & Reviews
How would you rate this app?
Tutorial & Support
To get help and support
contact LiveChat
. You can also suggest improvements or request new features in the upcoming versions of WhatConverts.