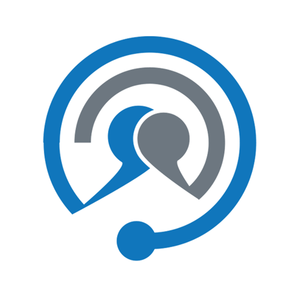 Lingmo Translate for LiveChat
Real-time, AI-powered multilingual translation of tickets in 80 languages
Give real-time, multilingual, and contextual support to your customers.
Now you can easily support your customers in their native language.
Lingmo Translate for LiveChat helps agents interact with foreign speaking customers in 80 languages. Delivering AI-powered contextual translations, we help you chat with your customers in their native language by translating support tickets in LiveChat.
Our easy to use interface allows seamless multilingual interactions without changing your workflow. Real-time multilingual support will save your agents precious time, allowing them to respond to customer support tickets quickly and improve CSAT scores.
Lingmo Translate helps businesses grow into new international markets by speaking their customer's language.
Lingmo Translate for LiveChat lets your agents continue doing their work while we take care of the translating. We are here to help you give your customer's the best support while you save on costs and build your global audience.
How it works
Customers use the LiveChat Chat Widget to write to you in their native language.
Support tickets are automatically translated into the agent's language.
Agents write a reply in their native language in the Lingmo Translate window.
Customers receive responses in their native language.
Lingmo Translate is a paid subscription and requires an account to activate the translations.
Key Features
Seamlessly integrates with LiveChat
Lingmo Translate was built specifically for LiveChat Platform bringing a complete multilingual solution to your customer service strategy.
Smart native quality translations
Comprehensive AI that automatically detects nuances and dialects, and can be trained to recognize specific brand terminology, if requested.
Secure and trusted software
No data is stored or collected by Lingmo giving you peace of mind that sensitive data remains with you.
Benefits
Get smart and contextual translations every time
Lingmo leverages AI-Powered translations using IBM Watson Artificial Intelligence for superior accuracy and contextual translations.
Boost customer satisfaction
Increase your customer experience by delivering conversational interactions in your customer's language.
Increase global audience reach
Scalable enterprise-grade translation software to help global brands reach international audiences.
Create happy teams
Round the clock multi-language translations to maximize your support service. Queued tickets automatically translated into agent's language allowing them to easily reply without decoding different languages
Reduce cost and time
Save costs and time by implementing a specifically designed translation solution on to your LiveChat platform that all employees can benefit from no matter what their native language is.
Ratings & Reviews
How would you rate this app?
Tutorial & Support
Contact
to get help and support. You can also suggest improvements or request new features in the upcoming versions of Lingmo Translate for LiveChat.