Receive messages from your Facebook pages right in the LiveChat app. Keep all your communication in one place, to make your team more effective and provide better customer support.
Other benefits of our integration with Facebook Messenger:
Connect multiple Facebook pages to your LiveChat account—if you run a couple of Facebook pages, you might want to link all of them with one LiveChat account. To make sure that you always know which fan page your messages are coming from, you can assign each page to a specific group.
Send rich messages to your fans—use cards, product carousels, quick replies and suggested responses thanks to our integration with ChatBot. Rich messages are displayed both in Facebook Messenger and the LiveChat app.
Connect LiveChat to Facebook
The installation takes only a few minutes. Log in to LiveChat and follow these steps:
First, go to the Facebook Messenger page in our Marketplace. Then, click on Install under the Messenger icon.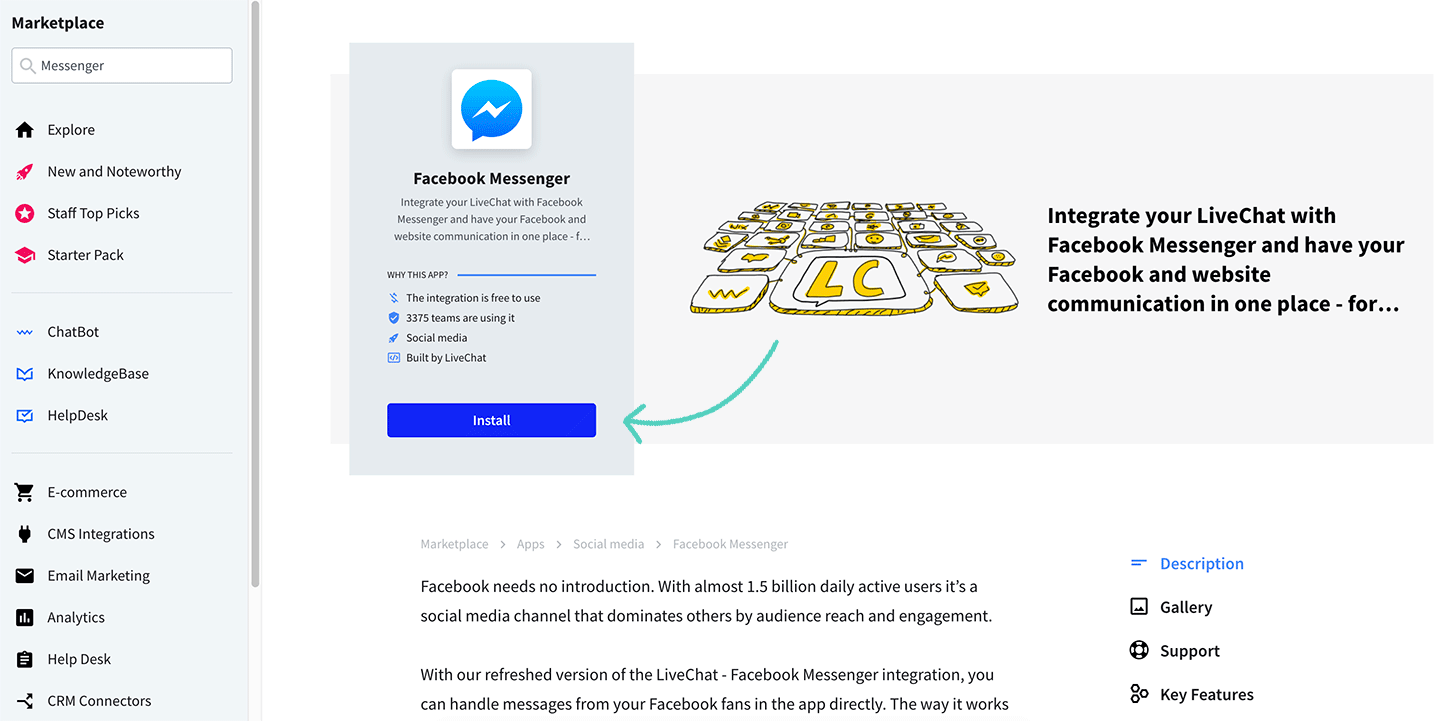 Next, you will see a pop-up. Click on Facebook login.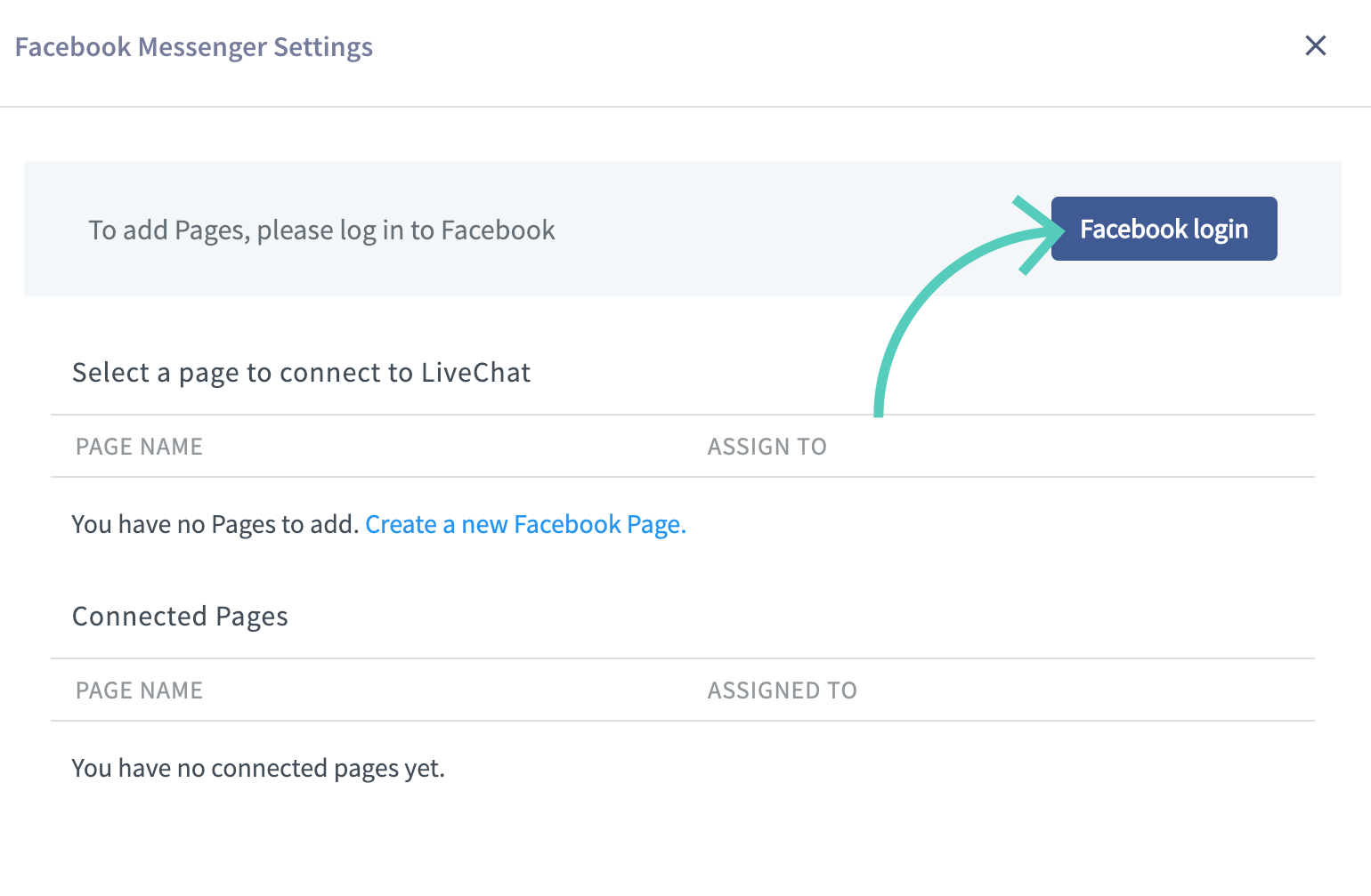 Provide your Facebook credentials and click on Log in.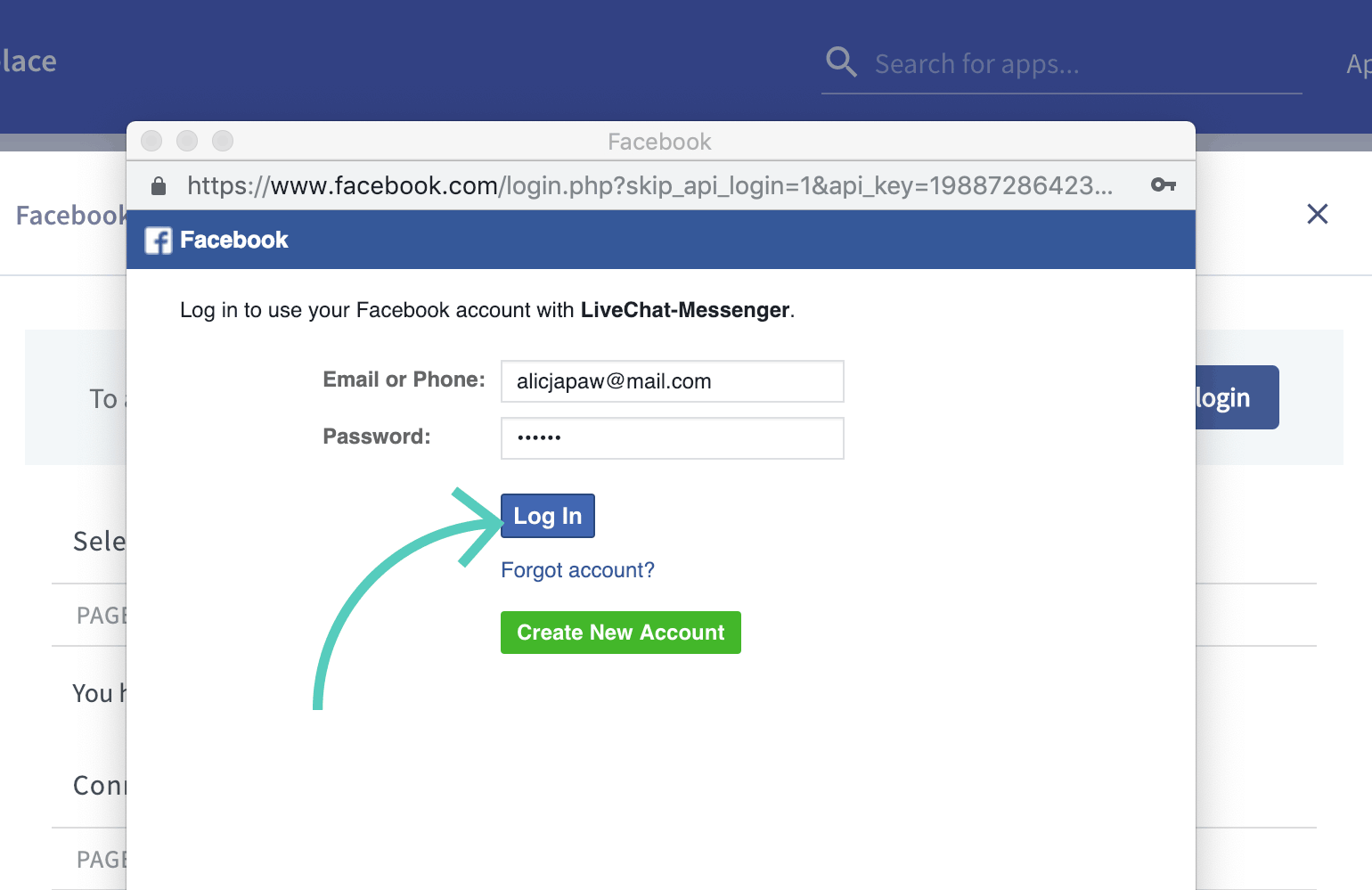 Then, click on Continue as [your name].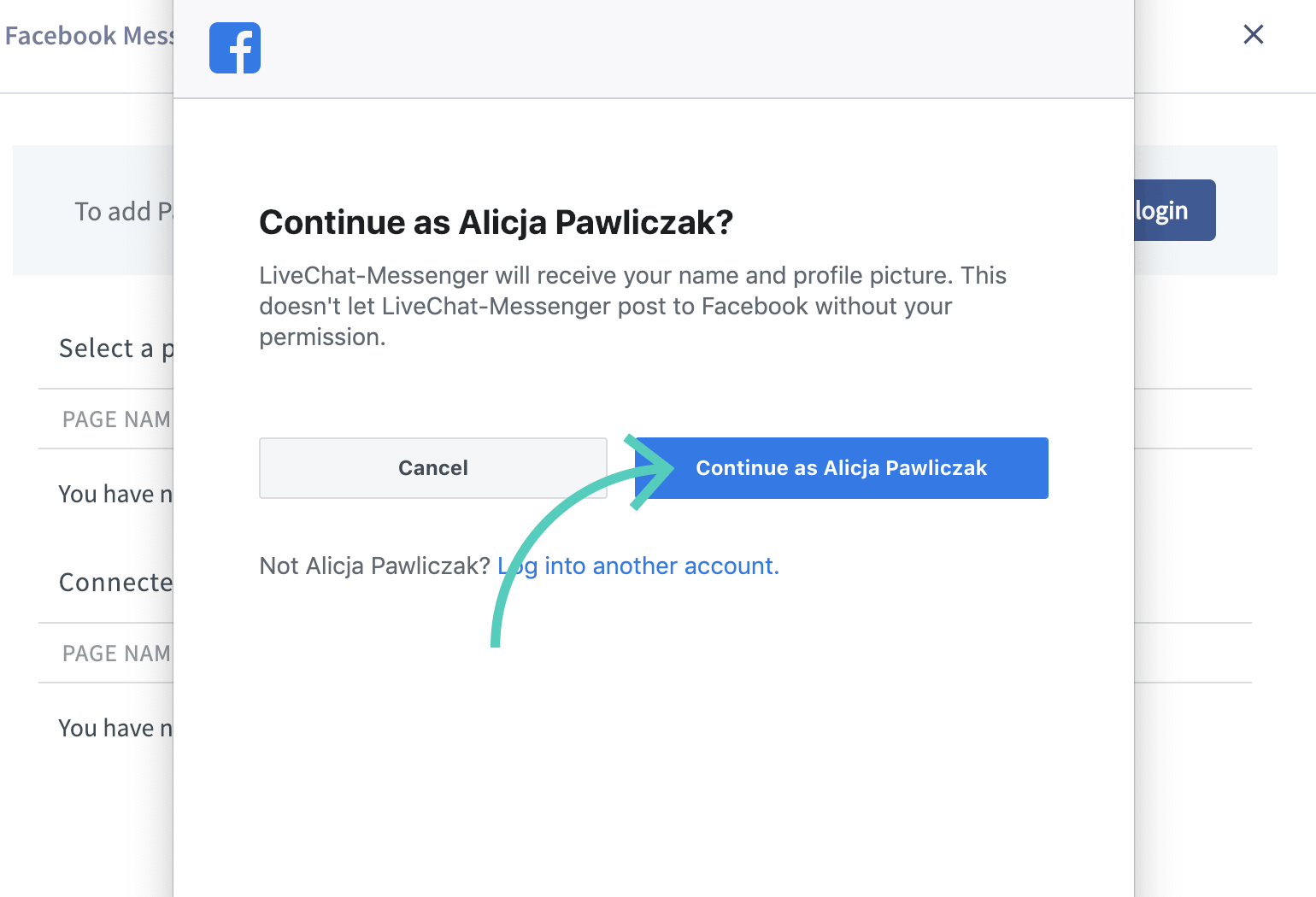 Choose pages you want to connect to LiveChat and click on Next.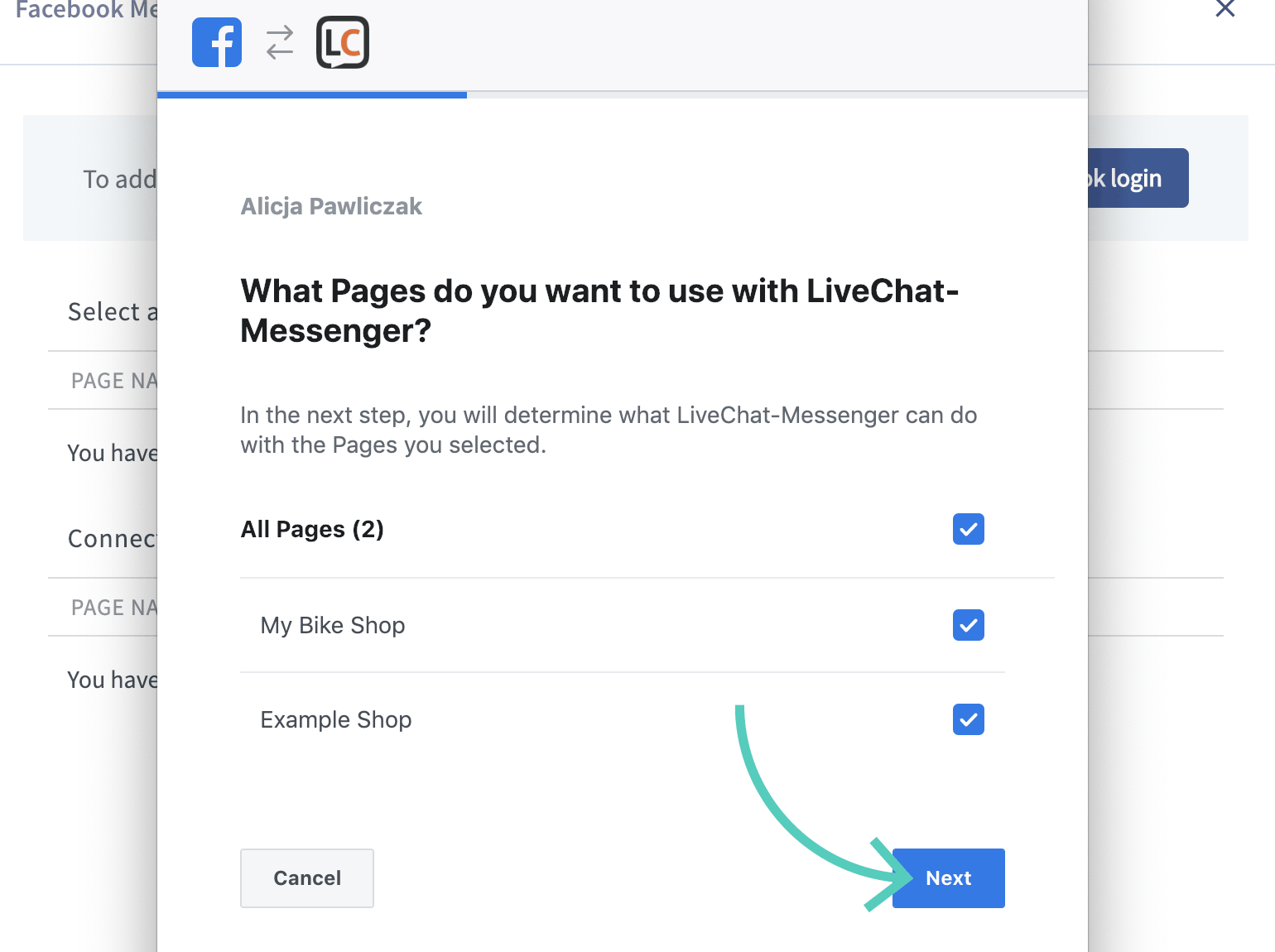 Make sure both options are on and click on Done.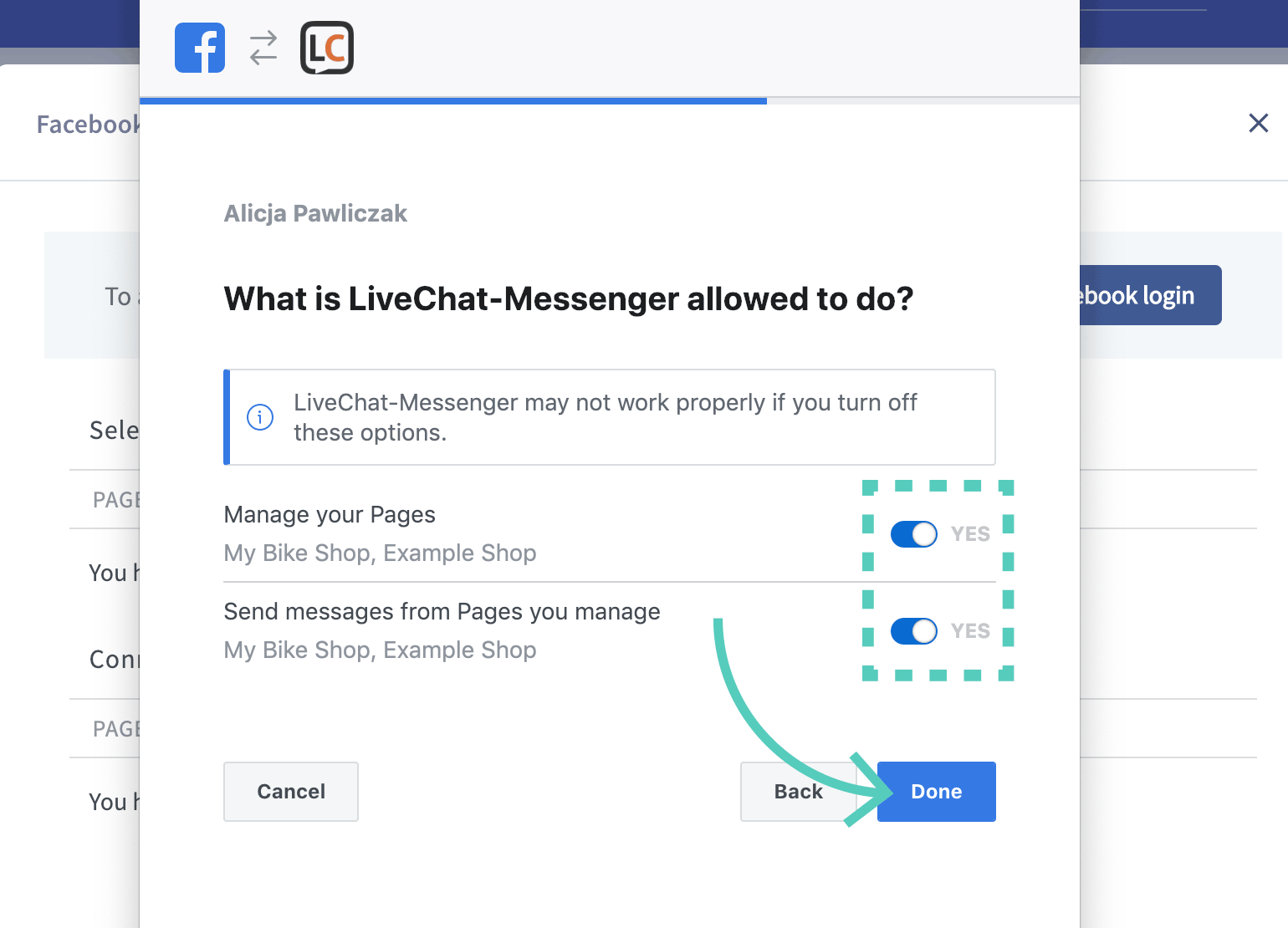 Next, click on Ok.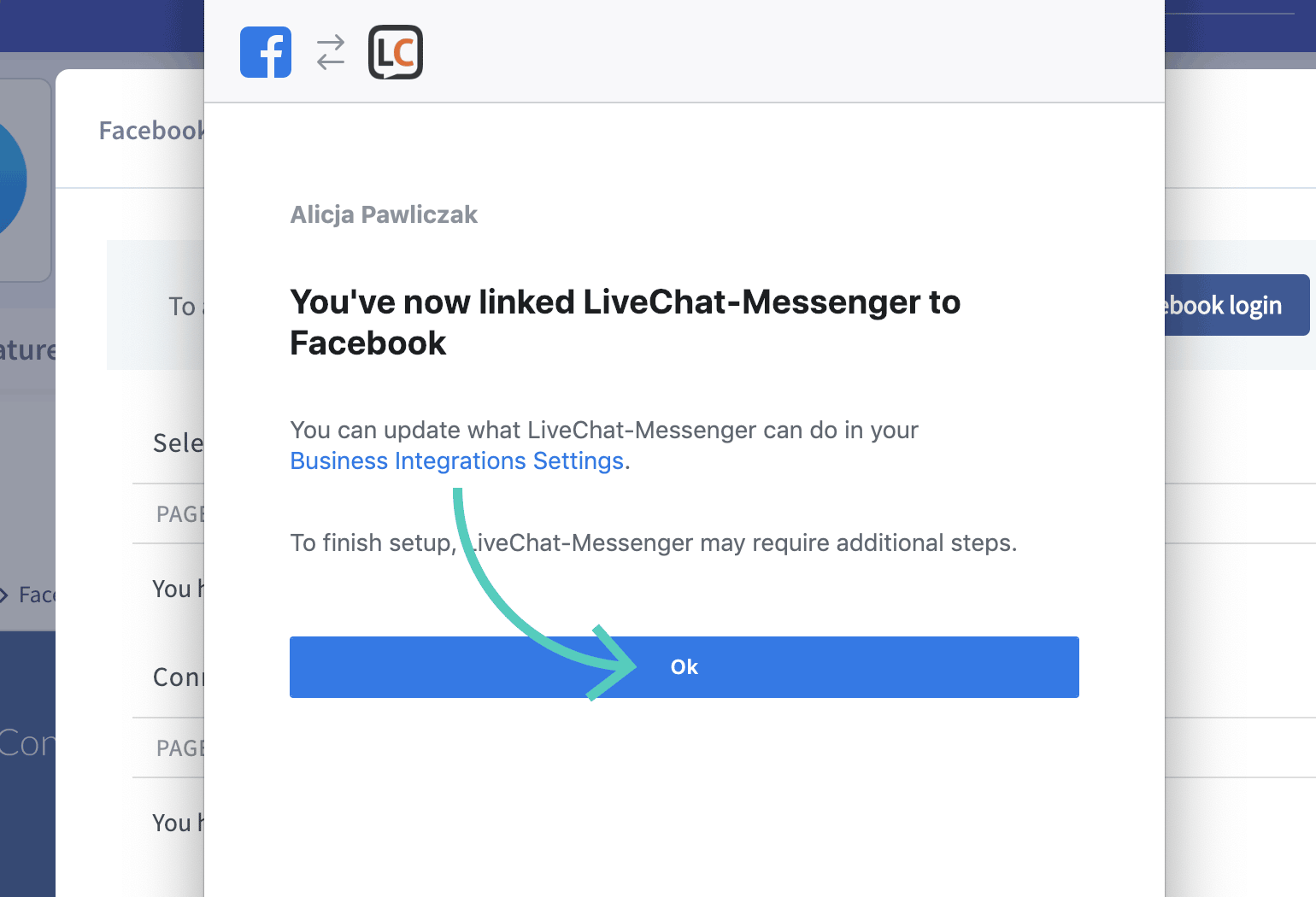 In the last step, you can choose which group should receive chats coming from a particular page (optionally). To finalize, click on Connect. Repeat this step for all the pages you want to connect.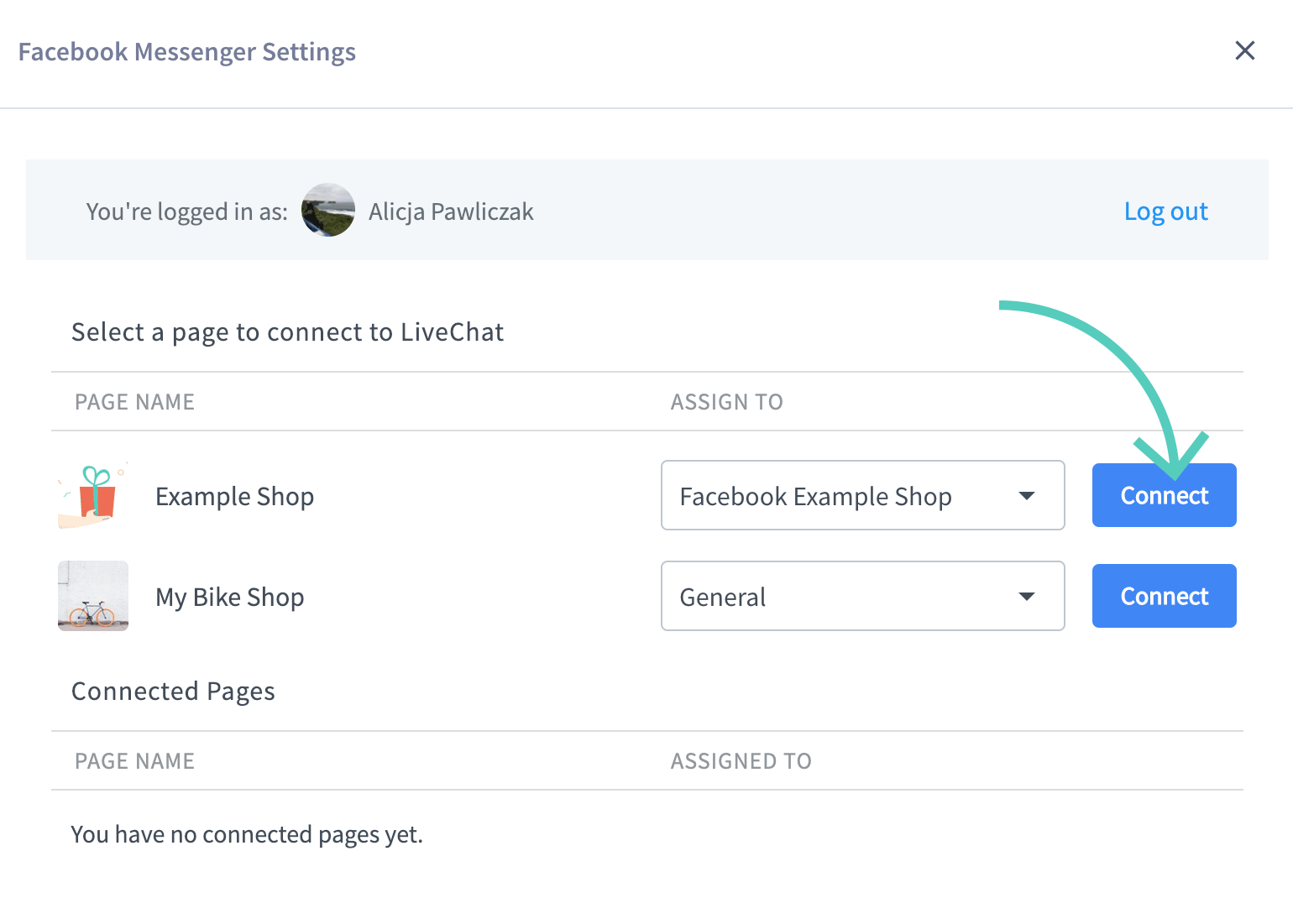 And that's it! You can now receive the messages from your fans right in LiveChat application, keeping your communication channels in one place.
Disconnect Facebook from LiveChat 2.0
Before we can update your LiveChat service, you need to uninstall the Facebook app that is already connected to your account. To do it, follow these steps:
Log in to LiveChat and go to Marketplace.
Go to the Facebook app page.
Click on the three dots in the top right to open a menu.
Choose Settings from the list.
Click on Disconnect.
Finally, click on Cancel subscription.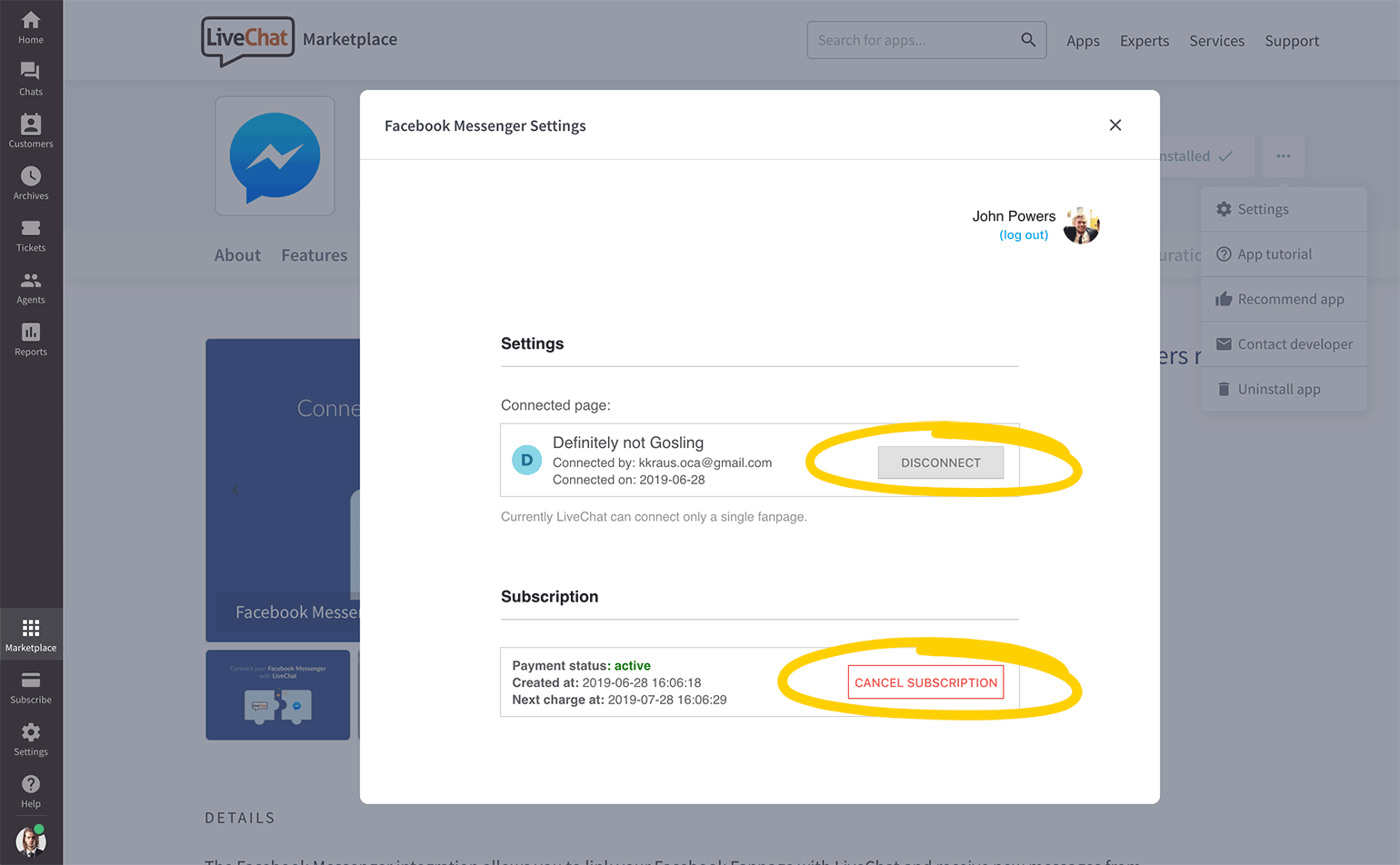 Once you've done it, your fan page will be disconnected and your subscription will be canceled. You won't be charged for the Facebook app anymore.
When your LiveChat service is updated, you can connect Facebook again by following the tutorial above.