We found out about the LiveChat Hackathon from social media. Initially we thought that it's just another programming marathon, but the prize (getting hired by LiveChat) and the topic (application of AI) really caught our attention.
With a team of three, we decided to participate. Over a couple of hours, we created a rough prototype that used AI to suggest pre-made answers to customer service agents. All the other projects were really high level and very innovative so we never expected that we would win. But here we are: a year later, the three of us now working in the R&D team at LiveChat, expanding our initial idea from the Hackathon to its full potential. Our project, botengine.ai is about to launch.
If you're open-minded, you like creating new things and you're up to the challenge, feel free to join us in the upcoming Hackathon!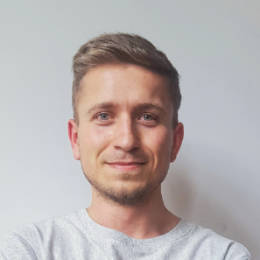 Darek
– Head of R&D at LiveChat