Challenge:
Customers looking for more detailed web hosting recommendations.
Solution:
Using LiveChat to offer web hosting advice over chat.
Results:
19% more sales resulting from chat and higher customer satisfaction.
A big market is usually a good sign for customers. A large number of providers means that you have a lot of options. The deals you can get will be also cheaper because of the tight competition. However, how do you pick one provider from a sea of marketing, pitches and ads?
Making a decision is especially tricky for industries like web hosting since the services they offer seem very similar if you don't know the market in and out.
Thankfully, you don't have to weeks educating yourself on all things web hosting before making a purchase. Companies like HostAdvice.com can tell you everything you need to know to make a decision over a quick live chat sessions.
"Customers feel that a recommendation arriving from human on chat is much stronger than simple text a user sees on the page."


— Ariel Hochstadt, Co-founder at HostAdvice.com
Making sense out of hosting
HostAdvice.com is a global hosting comparison business. The company will help you pick the best hosting solution for your needs from among over 2,500 providers.
That's 2,500 pricing pages and feature lists less you have to go through when shopping for hosting services. And that's not even the best part – you will also get a better deal. "We want to reduce the cost of web hosting for developers by creating an honest, transparent comparison platform," said Ariel Hochstadt, Co-founder at HostAdvice.com.
According to Hochstadt, comparison tables and text can only do so much in terms of providing the necessary hosting information to potential customer. With more complex questions "users want to talk with someone and explain their pains," he said.
The company decided to provide live chat help to facilitate that desire. Before deciding to go with LiveChat, the company tried a couple of different providers, including Zopim. They decided to give LiveChat a try after someone told them that it's really easy to use. "We tried it and asked the agents what they thought work best, and they chose LiveChat," Hochstadt said. "At the end of the day, you need to give your agents a tool they love using," he added. "They know best, and it shows in sales."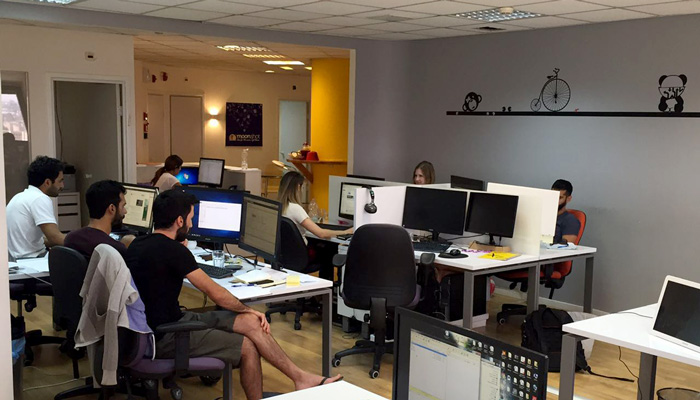 24/7 LiveChat implementation
Currently, HostAdvice.com offers 24/7 live chat help for their customers. Two customer service are available at all times over the course of the entire day. Usually, one agent is able to handle around 80-90 chats during their shift.
The agents are using primarily web and desktop-based LiveChat apps. The mobile app is used in situations where agents receive an especially difficult questions. "Chat agent is sending us text message if he has a difficult question, and we can take over the chat and continue it from where the agent got stuck," Hochstadt said.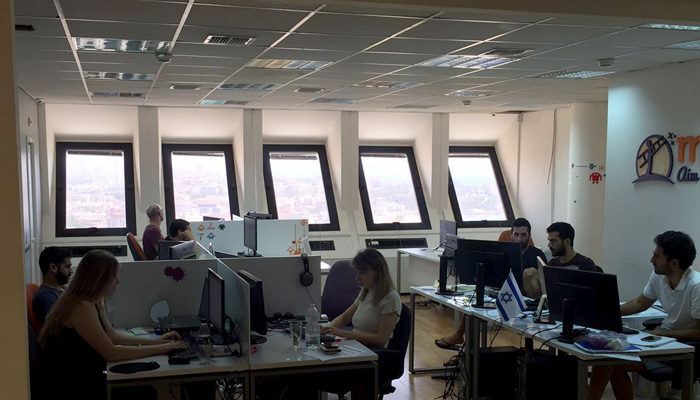 The company wanted to improve two areas by implementing LiveChat: customer experience and sales.
To check how chat will affect an average user's experience, HostAdvice.com kept a close look on several KPIs of their website. "We measure time on site, pages per user and bounce rate," Hochstadt said. Although they were a bit worried that the popup may annoy their customers, the metrics "all actually showed improvements to our surprise," Hochstadt commented.
According to X, around 15 percent of all users need help with the comparison results they get and "instead of just banging their head against the (fire)wall, they can ask us questions and get instant reply," Hochstadt stated.
Another area where chat proved to work better than expected is the handling of international customers. Hochstadt said that they initially were a bit skeptical about the whole idea. "To be honest, at first, we weren't sure Live Chat would work for us," Hochstadt said. "The reason is, that we have users from all over the world, yet we are only able to give live chat in English," he added. Having a dedicated 24/7 live chat channel for each language (HostAdvice.com offers help for customers from 31 countries) would be not feasible because of the low number of traffic coming from those sources. However, it turned out it wasn't really necessary. "We quickly found out that most users had little issue with the English only chats and we implemented it all across our site, on all languages," Hochstadt commented.
HostAdvice.com's LiveChat proved to be a good source of customer feedback too. The changes made as a result of the feedback allowed the company to "improve our detraction ratio from 85 percent to 96 percent," which in turn allowed them to "move up in Google's ranking because we just gave a better answer," Hochstadt said. "We would not be able to do this without the chat."
When it comes to sales, live chat is now a part of around 35 percent of all sales generated by HostAdvice.com. As much as 19 percent of sales happens "directly because of the chat," Hochstadt said.
Results and plans for the future
HostAdvice.com customers love the live help aspect of the chat feature. According to Hochstadt, they go absolutely crazy about it too. "So many of them contacted us and asked us to recommend on them in Chat," Hochstadt said. "They feel that a recommendation arriving from a human on chat is much stronger than a simple text a user sees on the page," he added.
The extra 19 percent of sales seems to be a pretty good indicator of how that extra help translates into sales. "The first hour of each day covers the expenses of the chat agent," Hochstadt stated. "The remaining 23 hours are pure profit," Hochstadt added.
In the future, HostAdvice.com plans to expand their use of LiveChat even further by integrating their Google Analytics with their LiveChat to get an even better idea about their customer's browsing and chatting patterns.