Challenge:
Providing an alternative approach to customer service in a conservative market of online loans.
Solution:
Identifiying cusotmer problems via surveys and answering them using LiveChat.
Results:
86 percent of customers says that LiveChat is the best aspect of Credigo's customer service.
Credigo.fi specializes in digital finance: The company's services are far more flexible and modern than those a bank can offer – and 100 percent online. Customers can apply for a loan 24/7 and the process is automated which gives the customer a decision on the application within seconds.
As a Fin-Tech startup company operating in Finland since 2015, Credigo understood from the very beginning that in order to compete with the established players, they had to excel in customer service. That meant, amongst other crucial things, eliminating the risk of having customers waiting for prolonged answers.
Credigo therefore decided to implement LiveChat from day one. Today, the company has a tremendous growth and is gradually establishing itself on the Finnish market for online loans. LiveChat has been an important part of the successful strategy. The system provides an opportunity to get instant feedback from customers, allowing the company to adapt their communication and improve products constantly.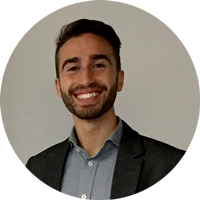 "LiveChat is indispensable for us. As a startup company, we are dependent on instant feedback from customers as well as being able to answer questions fast. Traditional email simply does not provide the same customer experience."


— Arim Salci, CEO at Credigo
Efficiency and Flexibility
Digital finance has changed the way we think about the financial sector and the customers are beginning to adapt to this. An essential part of this change is to provide faster response times, and LiveChat certainly contributes to that.
Credigo believes that the traditional banking model is not enough to serve our digital and fast moving lifestyle. The company's ambition is to have the most customer-friendly digital finance service available on the market. Therefore, the success of Credigo is very much dependent on efficiency and speed without compromising with the quality and security.
Arim Salci: "Finance needs to get less complicated and more flexible. We need to have a mindset focused on making customers' lives easier and that is one of the reasons why we use LiveChat."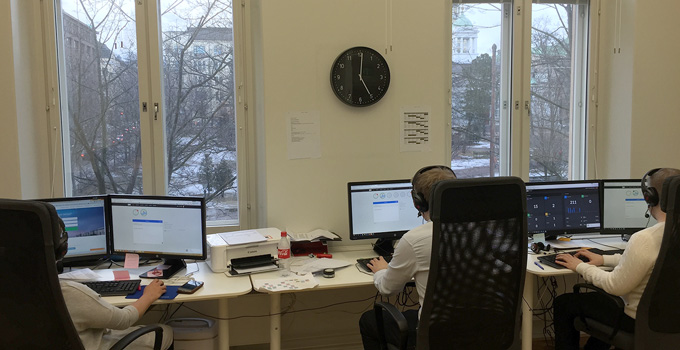 Using LiveChat from the Beginning
Credigo didn't start using LiveChat when they saw an imminent need for a chat service. Instead, Salci explains, they started using LiveChat right from the start. The decision to use LiveChat was based on recommendations from Salci's fellow entrepreneur friends.
Salci's team closely followed the implementation of the chat and counted satisfaction levels. With LiveChat the agents have recurrent contact with customers which develops a relationship towards the company, hence getting a feeling of the customer's attitudes towards the company and its products.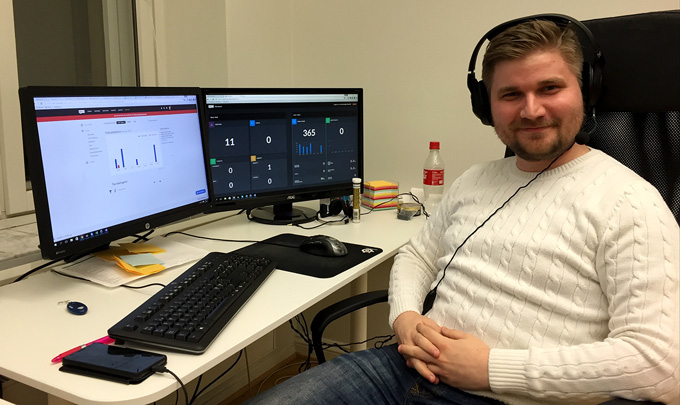 Credigo can't imagine the agents working without LiveChat: "LiveChat allows us to provide faster answers and get instant feedback from customers, also leading to an overall higher customer satisfaction," says Salci.
He also emphasizes the ability to customize responses, which is a huge time saver for the agents. The built in questionnaire shown when a customer closes a chat is also a valuable asset for improving their products.
"Getting our customers impressions by conducting surveys through LiveChat helps us to identify any perceptions that may lead to problems later," says Salci.
Customer service results
86 percent of Credigo's customers think that LiveChat is the best thing about the company´s customer service. And 33 percent say LiveChat is a contributing reason to why they choose Credigo in the first place, above options such as the low price and efficient loan process.
"We want to be the alternative on an otherwise conservative market, and LiveChat meets our demands," says Arim Salci.
Trouble-free and Reliable
Credigo hasn't experienced any troubles in using LiveChat. On the contrary, the implementation went very well since it only requires a pixel on the website. Today Credigo speaks to up to 100 customers every day using LiveChat.